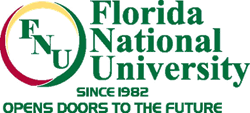 "We must raise awareness and assure that the relationships in our community, especially those of our impressionable youths, are healthy and free of abuse or fear."
Hialeah, Florida (PRWEB) October 13, 2016
On Thursday, October 27th at 10 AM, Florida National University is collectively hosting The Many Faces of Domestic and Teen Dating Violence Rally with Powerhouse at the Hialeah Campus, 4425 W. 20th Avenue (Jose Regueiro Avenue), Hialeah, FL 33012.
The rally will be an inspiring event that will gather community members from all walks of life, of all ages, around one common goal: Putting a stop to the violence.
"We must raise awareness and assure that the relationships in our community, especially those of our impressionable youths, are healthy and free of abuse or fear. Domestic violence and teen dating violence are horrific crimes that must be continually addressed. Join us at our collaborative rally, and together, we will continue to feverishly seek the eradication of these devastating crimes." FNU President/CEO Dr. Maria C. Regueiro said.
Some great local sponsors will also be providing food/refreshments, music and special guest speakers, making this a fun event that the whole family can enjoy!
Who: Florida National University. Dr. Jose Regueiro Foundation Inc. FNU's Powerhouse.
What: The Many Faces of Domestic and Teen Dating Violence Rally
When: Thursday, October 27th, 2016. 10AM.
Where: FNU Hialeah Campus- 4425 W. 20th Avenue (Jose Regueiro Avenue), Hialeah, FL 33012
The vicious cycle can take many different forms. It may introduce itself with a yell or a slammed door. It can continue with an insult that makes one feel belittled. With aggression rising, next is a possible tight grasp of the arm, a push, a slap, a punch, a forced sexual act. But at what point are these behaviors considered a problem? When is the right time to stand up and speak out? There is only one correct answer and that's from the very beginning. Domestic abuse and teen dating violence plagues communities and households (at the local, national and international sphere) every single day. Too often, these emotionally and physically abused victims lose their voice or find excuses out of intimidation and fear.
The National Coalition against Domestic Violence reports that in the United States, on average, nearly 20 people per minute are physically abused by an intimate partner. Over the span of 1 year, that adds up to over 10 million people. One in 4 women and 1 in 7 men have been victims of some form of physical violence by an intimate partner in their lifetime.
The youth is being affected as well; DoSomething.org reports that roughly 1.5 million high school students in the U.S admit to being intentionally hit or physically harmed in the last year by someone they are romantically involved with. It has been shown that when teens are exposed to this kind of abuse, it can lead to violent behavior, alcoholism and suicidal thoughts in their adulthood. But we will not stand idly by as this problem continues to plague our community: Florida National University (FNU), Dr. Jose Regueiro Foundation Inc. and FNU's Powerhouse are taking a stand!
To prepare for this rally, FNU called upon its Powerhouse steering committee, a group of the community's most elite and diverse leaders, to hold a meeting and brainstorm ideas on how to stop domestic and teen dating violence. On September 1st, 2016, these individuals filled FNU's Golden Room (The University's primary meeting place) with passion, creativity and calls to action!
Florida National University's Powerhouse Mission Statement:
The Powerhouse is composed of illustrious people representing law enforcement officials at the local, state and federal levels; as well as profit and non-profit organizations; bankers; elected officials; religious leaders, advocacy groups, schools, etc. The purpose or mission of the Powerhouse is to collectively tackle morally compelling issues that directly or indirectly affect our children/youth and the public at large, such as, Human Trafficking, Missing Children and Domestic Violence /Teen Dating Violence.
FNU's Powerhouse is comprised of:
1First Bank Florida,411 Taxes.Com ( Income Tax & Corporate Services ), Abc Healthcare Of America, Llc,A Safe Haven For Newborns, A.J. Ryan Realty Established 1924, Acm Group Inc., Agape Network, Als ( Accelerated Learning Solutions ),Apollo Bank,Autism Soccer,Bal Harbour Police Department, Black Nurses Association, Bringing Them Home Project, Broward College, Casa Valentina, Cbt College, Centro Cristiano Adonai De Miami, Cesar Torero Films, City Of Coral Gables Police Department, City Of Hialeah ,City Of Hialeah Educational Academy, Colegio Nacional De Periodistas De Cuba En El Exilio, Inc., Corrections And Rehabilitation Department, Csis(Corporate Security Intelligence Services),
Democratic Hispanic Caucus Of Florida – Miami-Dade Chapter,
Department Of Juvenile Justice, Domestic Violence And Sexual Assault Council Of Greater Miami Dvasac, Doral Human Resources Consulting, Llc, Dr. Jose Regueiro Foundation, Inc. , El Nuevo Patria, Entre Nosotras Foundation , Erase Child Trafficking, Experti Group ,
Florida Association Of Nonprofits, Florida Department Of Children And Families, Florida National University, Goal Setting Solutions Advertising And Marketing, Golden Eagle Mediation Group, Haitian American Nurses Association Of Florida , Head To Heels Safety Supplies, Hialeah Hospital, The Hispanic Coallition, Holy Cross School Lutheran Schools,
Homeland Security Investigations, Jackson North Medical Center,
Jaclyn Elisse Cares For Youth Foundation, Krispy Kreme Doughnuts,
La Bodeguita – Tapas, Steak And Wine Restaurant, Latinarrific,
Latin Cuisine Caribe Restaurant, Lavard & Philomena Wright,
Law Offices Of Anais M. Nin, P.A., Lifeline Insurance & Financial Consulting, Lifestyle International Realty, Lz Events, Lzl Communications,
Mater Academy Charter School , Mcmullen Opportunity Center,
Mdw Insurance Group, Miami Bridge Youth & Family Services
Miami Dade College, Miami Dade County Commission On Human Rights
Miami Dade Police Department, Miami Dade County Public Schools
Miami New Realty, Miami Rescue Mission Broward Outreach Centers
Miami-Dade County Board Of County Commissioners Commissioner – Esteban Bovo, Jr. – District 13, Miami Dade County Association Of Chiefs Of Police, Neotech Productions, Nos Communications , Orgullosamente Peruanos, Orthonow Orthopedic Urgent Care
Our Lady Of Charity School, Penina Corp, Pna Miami, Popular Community Bank, Port Miami, Powcdc
Primestate Public Adjusters, P-Swap (Professionals Sharing With A Purpose), Randstad
Rehabxperiences Physical Therapy, Royalty Pool Service
Sam's Club, Simplemente Ser Mujer (Iris Garcia Productions)
Soroptimist Best For Women, South Florida Magazine Up Town
Survivor, Survivors Pathway Organization
Sweetwater Chamber Of Commerce,Taste Of Peru (Peruvian American Chamber Of International Business) Team Conection, Tfkm Foundation, The Eppy Group
The Honorable State Representative Daphne Campbell
The Honorable Councilwoman Katharine Cue-Fuentes – City Of Hialeah,The Honorable Councilwoman Lisa Davis – City Of Miami Gardens, The Honorable Luis Gonzalez – President – City Of Hialeah Council, The Honorable Katherine Fernandez Rundle – State Attorney
The Honorable Pedro J. Garcia – Miami Dade County Property Appraiser, The Llanes Group, The Miami Agency
The Women's Fund Of Miami-Dade, Town Of Medley, Florida
U.S. Hispanic Publishers Federation, United States Army
University Plaza Rehabilitation & Nursing Center, Vitas Healthcare
White Owl, Ybc Printing… And More!
Join the movement! Together, we will put an end to Domestic and Teen Dating Violence!
#EndDomesticViolence #BreakTheSilence #SeeSomethingSaySomething
#FNUCommunity #FNUPowerhouse