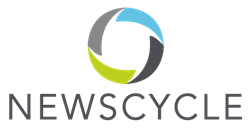 Bloomington, MN (PRWEB) December 05, 2016
NEWSCYCLE Solutions announces the release of CirculationPro 2016-1. The circulation and distribution software adds several key reports, extends the distributor self-service and billing capabilities, includes time-saving modules in the Task Manager, and enhances the Subscription Rates user interface.
The latest release also supports Braintree Hosted Order Page for credit card processing and includes new activation fee functionality to help create additional revenue opportunities.
"CirculationPro 2016-1 extends the strength and flexibility of the system by adding key features and functionality that make day-to-day processes easier," said Donna Beasley, NEWSCYCLE's Director of Product Strategy, Core and Commerce. "Also, we are excited to have activation fees built into CirculationPro. This is a great opportunity to increase revenue within the marketplace and this feature is versatile enough to work for all of our Pro customers."
NEWSCYCLE's CirculationPro 2016-1 includes:
Activation Fee Functionality
The feature provides the ability to charge and collect a flat-rate fee on new subscriptions or restarts of inactive subscriptions, providing additional revenue opportunities.
Braintree Hosted Order Page Vendor
CirculationPro 2016-1 includes support for Braintree, a division of PayPal, as a credit card processing vendor. A redirected hosted order page in the Braintree system enables the NEWSCYCLE CirculationPro client to be out-of-scope for PCI compliance.
Standardized Reports
New and updated reports give customized, real-time and historical information and can run automatically without reconfiguring settings. The reports include the following features:

Ability to run across multiple publications
User-selected Reporting and Sort Order fields
Standard output options including a variety of PDF, CSV and TEXT formats, and delivery options
Save Report settings
Ability to run reports via Report Scheduler
Subscriber email templates
Distributor Self-Service
Responsive and adaptive design allows users to manage the distribution process on any mobile device.
Undo Distributor Billing
This tool allows users to undo billing for specific batches and un-post all items associated with the most recent invoice. All related reports reflect any changes.
Enhanced Subscription Rates Interface
New functionality increases flexibility in subscription offers and provides simpler navigation to edit rates, sub-rates, terms and activation fees.
Task Manager
Users can schedule recurring tasks, including publishing, renewals and distribution billing. Workflow improvements enable tasks to be grouped and scheduled for a day of the week and time of day. A Same Day Occurrence field is included to limit the times per day a task can run.
Click to download the CirculationPro 2016-1 datasheet.
About NEWSCYCLE Solutions
NEWSCYCLE develops and delivers software technology that empowers the global news media industry. Our solutions enable publishers to thrive in a rapidly transforming market. We help our clients in their mission to create stronger, better-informed communities while protecting the integrity of news, advertising and customer information. NEWSCYCLE is a trusted partner serving 1,200 media companies with 3,000 properties producing more than 8,000 titles in over 30 countries. The company is headquartered in Bloomington, MN and has U.S. offices in Florida, Michigan and Utah; with international offices in Denmark, Germany, Malaysia, Sweden, and the United Kingdom; and satellite offices in Australia, Canada and Norway. For more information about NEWSCYCLE's technology innovations for 2016, go to newscycle.com/innovations2016.
Media Contact:
Lisa Speth
NEWSCYCLE Solutions
Marketing Communications Manager
lisa.speth(at)newscycle.com