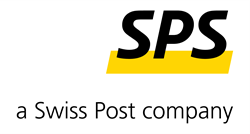 "At SPS, our most valuable resource is our employees. Therefore, we take every opportunity to create and deliver meaningful training that is essential for our interns and employees to progress both professionally and personally."
(PRWEB) October 14, 2016
The Swiss Post Solutions (SPS) Leadership Academy has been named one of the Top 50 Internship Programs in the United States for the second year in a row by Vault, the most comprehensive resource for employer, university, and internship program rankings, ratings, and insights. Offered by Swiss Post Solutions, an innovative leader in business process outsourcing and digitization solutions, the SPS Leadership Academy is a 12-week program which provides experiential training and job opportunities that focus on cultivating qualified interns from some of the country's most distinguished universities, colleges, and youth development organizations.
According to a recent survey by Deloitte, millennials are more likely to stay with an employer long-term if they feel their skills are being developed and if they receive support and training to progress into leadership roles. The development of these skills is a primary focus of the Swiss Post Solutions Leadership Academy curriculum, created by SPS' National Director of Training & Organizational Development, Dr. Paul Ortega. "At SPS, our most valuable resource is our employees," stated Dr. Ortega. "Therefore, we take every opportunity to create and deliver meaningful training that is essential for our interns and employees to progress both professionally and personally."
The SPS Leadership Academy, which is led by Dr. Ortega with the support of Training & Development team members Cordelia Alfred and Jose Velez, provides hands-on experience and weekly workshops related to management, teamwork, productivity, and personal development in the New York City, Washington D.C., Los Angeles, and Chicago metropolitan areas.
For the 2017 internship rankings, Vault surveyed more than 11,000 current and former interns about their internship programs, which were rated in five areas: quality of life, compensation and benefits, interview process, career development, and full-time employment prospects. The ratings were then averaged to provide an overall score for each program. SPS is ranked at #29 overall, and #10 in Career Development.
"We are honored to be recognized among some of the country's top companies and organizations for our Leadership Academy," said Dan Moscatiello, SPS North America CEO. "The program is a key element of SPS' commitment to providing our employees with opportunities for growth, both personally and professionally."
About SPS
We connect the physical and digital worlds
Swiss Post Solutions (SPS) is a leading outsourcing provider for business process solutions and innovative services in document management. A strong international client base relies on SPS' ability to envision, design and build end-to-end solutions and to be its trusted advisor for the key value drivers in BPO: location strategy, process optimization and technology, such as intelligent automation. Part of the Swiss Post Group headquartered in Bern, Switzerland, SPS' 7,500 employees and specialized partners span the full range of industries – from Insurance, Banking, Telecommunications, Media, and Retail, to Energy Supply, Travel and Transportation – addressing customer needs in more than 20 countries.
Swiss Post Solutions (SPS) North America (NA) offers a comprehensive suite of business process outsourcing solutions and document management services that transform key business applications from paper to digital documents, enabling improved workflow and enhanced efficiencies. In the field of outsourced office services, SPS NA provides mailroom management, managed print services, reprographic services, IT helpdesk support, front office and reception services to clients from an array of industries, including financial services, media & entertainment, legal, higher education, and manufacturing among others. Headquartered in New York City, SPS NA has offices in Los Angeles, San Francisco, Chicago, Washington DC and Toronto, and operates secure document processing centers in Long Island City and Toronto.
Contact:
Janet Tarzia, VP Marketing & Communications
Swiss Post Solutions, Inc.
Tel: 212-204-0779
Web: http://www.swisspostsolutions.com