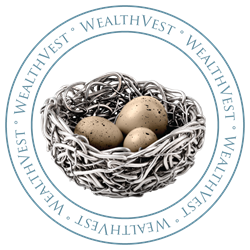 Wade Pfau and Wade Dokken have convincingly made the case in recent years that there is nothing sacred about 4.5% - Bill Bengen
Bozeman, Montana (PRWEB) October 17, 2016
The newly updated white paper, Rethinking Retirement: Sustainable Withdrawal Rates for New Retirees in 2016 (download here) , is a must-read for financial professionals in the field of retirement income planning. It includes:

Estimates of 'safe' withdrawal rates for new retirees in 2016
A survey of actual and predicted sustainable spending rates since 1871
Context around today's unprecedented stock and bond market valuations
Authored by Wade Pfau and Wade Dokken, the paper confirms that a 4% withdrawal rate is far more risky than many financial professionals realize. The new paper is the first to:
Offer comprehensive research into sustainable withdrawal rates after fees have been deducted,
Evaluate the consequences of sequence of returns risk in the current low-yield environment, and
Factor in longevity risk, since 30 years may no longer be a conservative planning horizon.
William P. Bengen, whose research was the inspiration for the 4% Rule, commented in the June 2016 issue of FA Magazine, "Wade Pfau and Wade Dokken have convincingly made the case in recent years that there is nothing sacred about 4.5%."
Rethinking Retirement explores the probability of success (or failure) for various withdrawal rates in diverse retirement circumstances, and offers valuable insights about sustainable rates for new retirees. You can get a copy of the paper (download here).
Wade D. Pfau
Wade D. Pfau, Ph.D., CFA, is a Professor of Retirement Income at The American College for Financial Services in Bryn Mawr, PA. He also serves as the Director of Retirement Research for McLean Asset Management and inStream Solutions. He is a past selectee for the InvestmentNews "Power 20" in 2013 and "40 Under 40" in 2014, the Investment Advisor 25 list for 2014, and Financial Planning magazine's Influencer Awards.
Pfau is a two-time winner of the Journal of Financial Planning Montgomery-Warschauer Editor's Award, a two-time winner of the Academic Thought Leadership Award from the Retirement Income Industry Association, and a best paper award winner in the Retirement category from the Academy of Financial Services. He is also a contributor to the curriculum of the Retirement Income Certified Professional (RICP) designation. He is a co-editor of the Journal of Personal Finance. He has spoken at the national conferences of organizations such as the CFA Institute, FPA, NAPFA, AICPA-PFP, and AFS.
Pfau earned a doctorate in economics from Princeton University and publishes frequently in a wide variety of academic and practitioner research journals. He hosts the Retirement Researcher website, and is a monthly columnist for Advisor Perspectives, a RetireMentor for MarketWatch, a contributor to Forbes, and an Expert Panelist for the Wall Street Journal. His research has been discussed in outlets including the print editions of The Economist, New York Times, Wall Street Journal, and Money Magazine.
Wade Dokken
Wade Dokken has 25 years of experience as an annuity marketing innovator and senior life company executive manager. Wade was the face of American Skandia, leading its sales and marketing from their launch in 1988.
Moving from National Sales Manager to Chief Marketing Officer at American Skandia, Wade led the development of one of the industry's highest performing sales teams, reaching 125 field wholesalers in the wirehouse, bank, and financial planner channels, and selling variable annuity, 401(k), mutual fund, and variable life. American Skandia was perennially the VA leader in the financial planner channel, and its wholesaling and marketing teams routinely received the highest scores from Market Metrics in key quality measures. Wade was named CEO in 2000, and led the sale of the company through Goldman Sachs to Prudential Financial for $1.2 billion in 2003. Dokken is the author of "New Century, New Deal," a public policy analysis of the challenges facing Social Security in the coming decades.
After the sale of American Skandia, Wade, his wife, and three boys traveled the world for a year, at one point living in Italy as part of an international education experience for the children. Now living in Bozeman, Montana, Wade and his family are avid skiers, hikers, and participants in all the outdoor pursuits of Southwestern Montana.
WealthVest Marketing
WealthVest Marketing is a financial services distribution firm specializing in high-quality fixed and indexed insurance and retirement savings products from top carriers. WealthVest designs, markets, and distributes these essential products throughout the nation. WealthVest's focus is on creating product with the highest consumer value – which is attractive to the best financial professionals and brokerage firms.
The company possesses two sales teams: a field wholesaling team dedicated to banks and broker-dealers, which together form the fastest-growing subset of the index annuity marketplace, and a team dedicated to independent professionals. WealthVest has relationships with over 130 banks and broker-dealers around the United States.