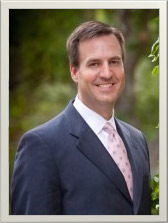 Austin, TX (PRWEB) October 18, 2016
Buckingham Center for Facial Plastic Surgery offers patients an easy way to improve the appearance of their neck and chest without surgery, using Sculptra. The injectable can dramatically improve the crepey skin and fine lines that appear along the décolletage with age. This one-of-a-kind of injectable can significantly restore a youthful-looking chest that will last for years to come.
The décolletage refers the delicate tissue along the lower neck and upper chest, which often takes a beating from the elements, such as the sun's harmful UV rays. Most women, however, overlook the décolletage when applying sunscreens and moisturizing lotions. Over time, this fragile skin will become lax, developing fine lines and taking on a crepe paper-like appearance, adding years onto an otherwise youthful look.
Sculptra Aesthetic is a Food and Drug Administration-approved injectable designed to correct deep facial lines and wrinkles. Originally approved by the FDA for use in the United States in 2009, Sculptra has been safely used for decades in over 20 countries around the world. Sculptra works by adding volume to tissues, filling in grooves and hollows under the skin, providing a gentle lift to create smooth, youthful contours.
Different from other fillers, Sculptra is made from poly-L-lactic acid, without any animal products or human DNA. The injectable works by naturally encouraging the body to create collagen and volume. Although the benefits of Sculptra are not immediate, as the body's collagen production increases, Sculptra's results can be seen in about four to six weeks. These benefits are long lasting, and a follow-up procedure will not be necessary for two years or more.
Aside from smoothing the décolletage, Sculptra can also be used to improve hollow-looking cheeks, sinking temples, and deep nasolabial folds, as well as to add definition to the jawline. The injectable can be paired with Botox Cosmetic, laser treatments and other noninvasive procedures to create an overall refreshed and rejuvenated appearance. Dr. Buckingham further explains these benefits, "If you are looking for no downtime, good longevity, and the (natural) building of collagen, Sculptra is a great option."
Dr. Buckingham is double board certified by the American Board of Facial Plastic and Reconstructive Surgery and the American Board of Otolaryngology. An avid writer and lecturer, Dr. Buckingham has authored numerous publications on otolaryngology and facial plastic and reconstructive surgery. He routinely presents at meetings around the United States. Dr. Buckingham has been honored to serve as a guest instructor for the facial rejuvenation course given by the American Academy of Facial Plastic and Reconstructive Surgery.
To get additional details on Sculptra, or any of the other procedures available at Buckingham Center for Facial Plastic and Reconstructive Surgery, contact the Austin office at 512.401.2500. A patient care consultant will answer your questions or assist in setting up a private consultation with Dr. Buckingham. Additionally, travel assistance and accommodation suggestions can be arranged for those coming from outside of the Texas Hill Country; please speak with a patient care consultant for more information.