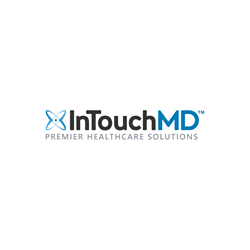 "Long gone are the days where pharmaceutical companies are inundated with multiple vendors"
Garden City, New York (PRWEB) October 19, 2016
For marketers in the healthcare industry, healthcare providers (HCPs) are considered a moving target, despite the fact that well over 80 percent desire more open, meaningful relationships with their pharmaceutical partners. InTouchMD, a leading healthcare solutions company that specializes in data services, multichannel outreach, and marketing automation, will showcase the latest version of their Pulse platform, designed to efficiently and effectively bridge the relationship gap between HCPs and healthcare industry marketers, at the Digital Pharma East October 24-27 in Philadelphia, PA.
InTouchMD will debut new, enhanced features of its healthcare marketing automation platform for its clients at the event, of which the company is a sponsor. The new Pulse platform includes numerous improvements designed to deliver higher engagement rates and curb wasted marketing efforts, allowing its clients to maximize ROI with their HCP marketing strategies.
Additionally, advancements to the Pulse platform allow individual HCPs to self-dictate their marketing journey, which results in an average 15 percent increase in engagement (well above the industry average of 1-2 percent).
"We are excited to meet existing clients, and showcase what we believe to be the most advanced healthcare marketing automation platform in the industry," said Ryan Alovis, CEO of InTouchMD, of the opportunity to reveal the latest version of Pulse at Digital Pharma East.
The company's Pulse CRM platform has earned rave reviews from its client family thus far and continues to innovate and improve. It enables marketers to customize content to HCP interests and disseminate that content via the channels that they prefer. Designed to undermine a "one-size-fits-all" model of HCP marketing, Pulse provides increased engagement and leads to the company's mantra of "zero waste," i.e., the platform allows marketers to design campaigns based on proven historical data that translates into a predictive model. The results include the elimination of unnecessary costs and easily measured ROI.
"Long gone are the days where pharmaceutical companies are inundated with multiple vendors," Alovis continued. "We're seeing incredible growth because InTouchMD truly is an end-to-end, white-glove healthcare solutions company."
InTouchMD also provides data services to its prestigious healthcare industry clientele and has earned a reputation for exceptionally accurate healthcare industry data. The company serves as an "extension" of its clients, meaning it constantly strives to improve its processes and continually reinforces its commitment to the success of its client family.
The 10th annual Digital Pharma East takes place at the Loews Philadelphia Hotel in Philadelphia, PA, October 24-27, 2016. InTouchMD will provide guided demos of its Pulse platform on October 25th and 26th.
For more information on InTouchMD visit http://www.intouchmd.com.
ABOUT INTOUCHMD
InTouchMD is a leading healthcare solutions company in Garden City, New York that specializes in data services, multichannel outreach and marketing automation. InTouchMD provides the highest quality patient and HCP data, and executes outreach campaigns that shatter industry standards for engagement.
ABOUT DIGITAL PHARMA SERIES
Digital Pharma raises the bar in maintaining and enhancing brand strategy through innovative digital tactics shared on site. Our events fully embrace the culture of innovation; aligning technology and novel therapeutic development capabilities with marketing and sales strategy.
FOR MEDIA INQUIRIES
Katherine Brennan
1.888.888.4115 x2234
katherine(dot)brennan(at)intouchmd(dot)com