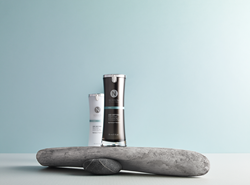 Addison, TX (PRWEB) October 20, 2016
Nerium International, a leader in science-based, age-defying skincare products, is now open for business in Australia.
Nerium introduces two core anti-aging skincare products: Age-Defying Night Cream, Optimera™ Formula and Age-Defying Day Cream, Optimera™ Formula throughout Australia.
Nerium's Age-Defying products are crafted from cutting-edge research and science and are clinically proven to fight fine lines, wrinkles and discoloration.
"We are honored to expand our Asia-Pacific presence to Australia, a thriving market for both the global anti-aging skincare segment and the direct sales industry. We look forward to providing real results to our customers and a unique business opportunity to our Brand Partners in Australia," said Nerium International Founder and Chief Executive Officer Jeff Olson.
Since Nerium's U.S. launch in 2011, the direct sales company has achieved record-breaking sales and has earned numerous industry accolades. Nerium ranked No. 1 on the 2015 Inc. 500 list of fastest-growing private companies in America in the consumer products and services category and No. 12 on the full list overall. Nerium is also one of the fastest product-based companies in the direct sales industry to reach $1 billion in cumulative revenue, reaching the milestone in just four years.
"This is truly an exciting time to join Nerium," said Olson. "Nerium's product line is the first of its kind, and our Independent Brand Partners look forward to introducing it to Australia. The Asia-Pacific region offers ideal markets for the continued expansion of Nerium International."
Nerium is proud to have Rick Arnold on board as the General Manager of Australia. Rick has an outstanding record in driving company growth. Rick has worked in the direct sales industry for over 20 years. He spent 13 years in corporate management and served as a leading distributor with a top-tier industry company for 10 years.
For more information about Nerium International or its products, visit http://www.nerium.com and http://www.neriumaus.com.au.
About Nerium International:
Based in Addison, TX, Nerium International is a global relationship marketing company with Age-Defying products crafted from cutting-edge research and science. Founded in 2011, Nerium has shattered industry records for sales while developing a strong customer base in North American, Latin American and Asia-Pacific markets. This unprecedented success has allowed Nerium to generate $1 billion in cumulative sales after just four years. Nerium was recognized for its historic growth by ranking No.1 on the 2015 Inc. 500 List of fastest-growing private U.S. companies in consumer products and services and No. 12 in overall, as well as No. 38 on the 2016 Direct Selling News' Global 100 List. Led by an executive leadership team with vast domestic and international experience, Nerium is committed to distributing an excellent product line based in real science and providing its Independent Brand Partners with a life-changing and outstanding business opportunity through relationship marketing. For more information, please visit: http://www.nerium.com.