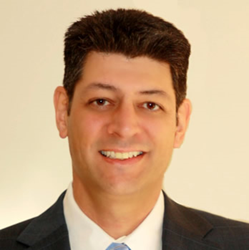 Currently only Florida, Kentucky, Minnesota, South Carolina and Texas have both disclosure and registration requirements for labs.
(PRWEB) October 25, 2016
It is important for patients to know if their dentists use laboratories that are accurately disclosing the point-of-origin and the content of materials used in their dental restorations. However, most states lack basic minimum standards for dental lab materials accountability and are not aware of the risks this creates for the patient.
The National Association of Dental Laboratories (NADL) is honing in on the importance of materials accountability and emphasizing the lack of minimum standards in the U.S. by creating the "What's In Your Mouth?" (WIYM) campaign.
"Imagine the nightmare of discovering that for the last year or two your dentist has been unknowingly placing something in your mouth other than what they prescribed. Would your dentist be ethically required to notify you of the possibility?" asks Eric Thorn, Esq. who serves as NADL's in-house counsel and is the author of Materials Accountability Standards Matter.
Currently only Florida, Kentucky, Minnesota, South Carolina and Texas have both disclosure and registration requirements for labs. This increases accountability, therefore greatly reducing the likelihood that you will have to experience these unnecessary additional risks.
"Most dental laboratories are ethical and reliable. However, the economic pressure of the modern dental practice – especially for debt-laden younger practitioners – combined with the absence of basic minimum standards for accountability in most states, creates a fertile environment and an economic incentive for bad actors to profit from these practices," says Thorn.
To ensure that patients are receiving quality restorations, NADL suggests they stay informed on legislative updates and verify that the laboratory their dentists work with is a Certified Dental Laboratory or a DAMAS laboratory.
Patients have the right to know where their restorations are from and the qualifications of the business that made the restoration. NADL's WIYM campaign suggests patients assess the quality of their restorations by asking their dentists these five basic questions:
1. "Do you use a Certified Dental Technician for your laboratory work?"
2. "Is the laboratory you work with certified and by whom?"
3. "Where is your dental laboratory located?"
4. "What patient contact materials are in the restorations you are prescribing for the treatment plan?"
5. "How does your dental practice ensure that it is not using misbranded or grey market dental implant parts?"
###
About NADL
The National Association of Dental Laboratories is the unified voice of the dental laboratory profession supporting dentistry and serving the public interest by promoting high standards. NADL accomplishes this by providing programs, services and networking opportunities to meet the evolving technical, educational, professional and business needs of dental laboratories.