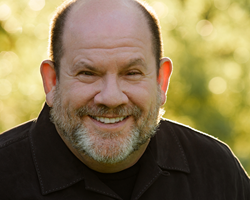 Knowing about the quality of a prospective partner's relationships can provide clues about the type of family life you might expect with this person if you end up with them.
Calabasas, CA (PRWEB) October 20, 2016
Halloween is here and while many people will be getting ready to don a favorite costume, leading couple therapist Dr. Stan Tatkin, PsyD, MFT, and author of Wired for Love and Wired for Dating, discusses how to really see "what's under a partner's mask" and figure out if he or she is the right fit. Dr. Tatkin provides three simple ways to glean important learning from the art of observation and internal response to help decipher the potential compatibility of a partner, starting off on the right foot toward relationship success.

Paying homage to Sherlock Holmes, the 19th century fictional detective, it's critical to gather a wealth of information about one's partner early on. Speaking about the average person, the original Sherlock famously said, "You see, but you do not observe. The distinction is clear." A person's power of observation when it comes to a new boyfriend or girlfriend includes more than sight. Engaging other senses and nonverbal abilities to notices details about a person you're considering a relationship with is part of the vetting process.
Checking a partner for basic appropriateness is key, but it's important to not overdo it. Your job is to pick up as much information as possible but not come on too strong or investigative; nobody likes being under the microscope. Conversely, the effort to take in and take note can be a real positive: careful attention to one's partner can help him or her feel appreciated, valued and secured.
It is easy to go into a date – or any situation – intending to be alert, only to be distracted in the moment or end up observing in a generalized manner. Here are some nonverbal cues to be aware of and focus on in order to avoid the observation slip: eyes (color, small or large pupils, muscle movements around them), eye contact, mouth, facial expression and coloring, posture, movements and gestures, hair (color, style, texture, even part), skin lines, right- or left-handed, body (height, weight, shape), scent, clothing, voice, laughter and smile. While these may seem like a no-brainer, it's surprisingly easy not to notice the obvious when caught up in the moment.
Equally important to taking in this information, however, is to not be constantly weighing the good and the bad while with someone new. No one wants to be watched, observed and judged on a date. Perfecting the power of observation not only aids in the ability to start figuring out what one is looking for in the ideal mate – even early on – but also forces the person who's engaging in this to really be in the moment and present with this new person.
Interview a Potential Partner
As is the case with nonverbal cues, verbal clues picked up in conversation are invaluable in helping determine the potential for a good match. Many people think about the kinds of questions that can be asked to glean as much information as possible about a potential partner. Questions like: "Where were you born? Do you have siblings? What's your job and how long have you been there and what's your favorite color?" can all yield good information but may limit someone because they're obvious and predictable. Perfecting the art of mixing in more interesting questions can bring to light more about a potential partner. These might include: "What kinds of things did your family do together when you were a kid? Who has had the biggest impact on your life? Who was your favorite teacher and why? If you could go anywhere in the world, where would it be?"
"Knowing about the quality of a prospective partner's relationships can provide clues about the type of family life you might expect with this person if you end up with them," explains Dr. Tatkin. "Being a Sherlock means finding a balance between observing your potential partner's nonverbal cues as he or she speaks as well as listening for the subtle verbal cues."
Dr. Tatkin has a clinical practice in Calabasas, CA and is best-selling author of Wired for Love and Wired for Dating. Dr. Tatkin and his wife, Tracey Boldemann-Tatkin, PhD, are cofounders of the PACT Institute. They travel the world training therapists in their unique approach to couple therapy. The Tatkins also provide Wired for Love and Wired for Relationship retreats for couples and individuals. Learn more about Dr. Tatkin at http://www.stantatkin.com.
About Stan Tatkin, PsyD, MFT
Stan Tatkin, PsyD, MFT, has a clinical practice as a couple therapist in Calabasas, CA, and is an assistant professor at the UCLA David Geffen School of Medicine. He and his wife, Tracey Boldemann-Tatkin, PhD, founded the PACT Institute and lead therapist training programs in cities across the United States and around the world. Tatkin is the author of three well-received books about relationships—Wired for Dating, Wired for Love, and Your Brain on Love—and is coauthor of Love and War in Intimate Relationships.
About the PACT Institute
The PACT Institute is a leading global organization that offers trainings for clinical professionals in a method designed to help secure-functioning relationships flourish. The Psychobiological Approach to Couple Therapy® (PACT) draws on more than three decades of research on developmental neuroscience, attachment theory, and arousal regulation. Since 2008, the PACT Institute has trained more than 1,000 practitioners across North America, Europe, and Australia and has expanded the training to three levels. PACT has gained a reputation for effectively treating even the most challenging couples. For more information visit http://www.thepactinstitute.com.