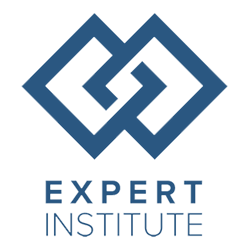 Continued growth has allowed us to serve our clients in a more comprehensive way than ever before.
New York, Ny (PRWEB) October 21, 2016
The Expert Institute has taken first place in The Recorder's "Best of 2016" ranking for Best Expert Witness Provider.
The announcement marks the first time that the New York-based expert witness provider has taken the top spot in The Recorder's annual ranking of legal products and services.
Michael Talve, CEO and Managing Director, says that the award reflects an ongoing pattern of growth and improvement at the company.
"Continued growth has allowed us to serve our clients in a more comprehensive way than ever before. With the addition of supplementary medical staff and an expanded tech platform, we're now able to support our attorney clients throughout the entire lifecycle of each case."
"The fact that the winners are determined through an open vote demonstrates the loyalty and enthusiasm of our clients, and we are honored to receive this vote of confidence from the legal community in California."
Michael Morgenstern, Vice President of Marketing, said "[The win] is a testament to the quality of our service and our team. For a company that was founded within the last six years to be named the best in it's field is hugely validating. It shows that we've contributed to significant successes with our attorney clients, and that they value our contributions to these wins."
This announcement comes towards the conclusion of a landmark year for the company, which has expanded its staff to include a team of 7 on-staff MDs (trained in obstetrics, general surgery, and neurology, amongst other medical disciplines), as well as more than 15 general researchers, and has moved into new offices located at 48 Wall Street in New York City.
"This year alone we've supported attorneys who have won more than $500 million dollars in verdicts and settlements, while also working with defense firms across the country on a number of significant cases involving household names and many of the world's most famous corporate interests" Talve said.
In addition to taking top honors in The Recorder, The Expert Institute was also named the best expert witness provider by a number of other legal publications, including The National Law Journal, The New York Law Journal, Texas Lawyer, The Legal Times, and The Connecticut Law Tribune.
About The Expert Institute:
Founded in 2011, The Expert Institute is a technology-driven platform for connecting qualified experts in every field with lawyers looking for technical expertise, consultative support, expert witness testimony and case specific guidance.