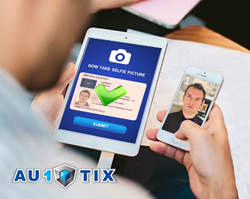 Technologies such as AU10TIX BOS enable us to offer our customers exactly what they want; a more streamlined account-opening experience in a much safer environment.
Nicosia, Cyprus (PRWEB) October 21, 2016
With AU10TIX BOS in place Monzo Bank boosts both attractiveness to customers and operating efficiency, while meeting KYC requirements and protection against ID fraud much more effectively than other banks. ID forgery and counterfeiting is already recognized as the primary driver of fraud and the reason for increasing regulations. Effective, speedy reaction rules out manual ID document "examination". In addition to this, 1st generation solutions only automate document image content extraction and analysis but offer no effective answer to image tampering and counterfeiting.
AU10TIX BOS, the forerunner of 2nd generation ID authentication and onboarding already powers the world's major financial services providers due to offering deep, pixel-level forgery and counterfeiting detection, better performance with borderline quality ID images, pinpointed exception reporting and multi-lingual support.
"Monzo is trying to making banking work for customers. Opening a new bank account has historically been a pretty painful experience - sending proof of identity through the post should be a thing of the past", says Tom Blomfield, CEO of Monzo Bank. "Technologies such as AU10TIX BOS enable us to offer our customers exactly what they want; a more streamlined account-opening experience in a much safer environment. As a bank, we can now open accounts for customers more quickly, whilst complying with KYC and money-laundering regulations."
"We are proud to have Monzo Bank join our growing family of clients", says Ron Atzmon, Managing Director of AU10TIX: "It is now evident that 2nd generation technology is challenging old practices and pre-conceptions. AU10TIX BOS is already powering some of the biggest players across a wide range of financial services, for a reason. It is the latest technology that can handle the type of traffic you can expect in online and mobile channels, and provide the complementary biometric security measure of matching selfies to document pictures, in seconds".
"85% of fraud attempts involve the use of stolen, genuine personal data. If you do not check the image from which the data is obtained then you're obviously inviting trouble…", says Ofer Friedman, VP Marketing of AU10TIX: "AU10TIX BOS is becoming market standard since it is doing just that. We are delighted to contribute to Monzo Bank's competitiveness, security and operating efficiency. AU10TIX BOS does that at the most important point – the point of customer acquisition and onboarding".
About Monzo Bank
Monzo, is a challenger bank based in the UK. Monzo (previously trading as Mondo) is a bank as smart as your phone. Built for your smartphone, this is banking like never before. One that updates your balance instantly, gives intelligent notifications, and is easy to use. Monzo strives to build the best bank on the planet and wants you on board. Monzo offers a high-tech banking app and credit card. It gives users instant balance updates and offers a range of intelligent notifications such as tracking recurring payments and providing summaries of exactly where your money goes each month.
For more information, visit: https://monzo.com/
About AU10TIX
AU10TIX Limited, a fully owned subsidiary of ICTS International N.V, deals with the authentication and digitization of identifying documents including Passports, identity cards, driving licenses and other complementary identifying documents. The company specializes in implementing hardware & software based applications used for scanning, identifying, content retrieval, authentication and validation of identifying documents. AU10TIX is a pioneer of all-channel (front-end and online) ID authentication and processing solutions. The company's products drastically reduce identifying document-based fraud, reducing the costs associated with client processing and enabling effective regulatory compliance, while making the sales and support operations speedier and considerably more efficient.
For more information, visit http://www.au10tix.com
About ICTS International N.V.
ICTS specializes in the development and implementation of innovative security concepts and solutions designed to meet the needs of a variety of industries, mainly aviation transportation, border control and sensitive facilities. ICTS International benefits from over two decades of expertise and international operational experience in transportation security, with a particular emphasis on high-risk environments, passenger processing transactions and the integration of security services to provide a comprehensive security solution. It also offers a wide variety of customized training programs, tailored procedures and a wide range of security consulting services. The company has developed and implemented unique technological solutions, based on its comprehensive approach to security, designed to enhance the level of security while accelerating the security check process.
For more information, visit http://www.icts-int.com
This press release contains "forward-looking statements" within the meaning of the Private Securities Litigation Reform Act of 1995, regarding the Company's business strategy and future plans of operations. Forward-looking statements involve known and unknown risks and uncertainties, both general and specific to the matters discussed in this press release. These and other important factors, including those mentioned in various Securities and Exchange Commission filings made periodically by the Company, may cause the Company's actual results and performance to differ materially from the future results and performance expressed in or implied by such forward-looking statements. The forward-looking statements contained in this press release speak only as of the date hereof and the Company expressly disclaims any obligation to provide public updates, revisions or amendments to any forward-looking statements made herein to reflect changes in the Company's expectations or future events.
Contact:
Monzo Bank
Tom Blomfield, CEO
Email: hello(at)monzo(dot)com
AU10TIX
Ofer Friedman, VP Marketing
Email: ofer.friedman(at)au10tix(dot)com
Tel.: +357 (22) 007698
ICTS International NV
Alon Raich
Email: mail(at)ictsinternational(dot)com
Tel.: +31-20-716 3421