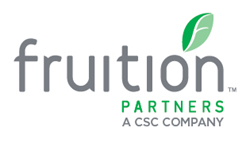 We are proud to support the larger service management ecosystem, including the itSMF FUSION 16 Awards recognizing Service Management excellence," said Marc Talluto
Houston, Texas (PRWEB) October 21, 2016
itSMF USA is proud to announce Fruition Partners, a CSC company, as the exclusive FUSION 16 Award Sponsor for this year's Next Generation Service Management Awards. The Next Generation of itSMF USA Awards celebrate and recognize success in service management, among individuals, teams, and Local Interest Groups and Communities of Interest. Award winners will be announced before the 1,600 industry leaders and practitioners who are expected to attend this year's FUSION 16 Conference on Nov. 1-4, 2016 at the MGM Grand in Las Vegas.
Award categories include:
Service Management in Action Award
This award recognizes and celebrates excellence in Service Management (SM) relevance and business outcomes.
Contributor of the Year Award
This award recognizes and celebrates individual Service Management excellence and participation in the SM industry and itSMF.
LIG/CoI Excellence Awards
The awards in this category recognize Local Interest Groups (LIG)/Communities of Interest (CoI), such as:

High Performance LIG/CoI of the Year, and
Upstart LIG/CoI of the Year
"We appreciate Fruition Partners, a CSC company, and their strong support for the larger itSMF USA community, tangibly recognizing the excellence in IT Service Management and the corresponding business outcomes and results," said Pamela Erskine, President itSMF USA.
"We are proud to support the larger service management ecosystem, including the itSMF FUSION 16 Awards recognizing Service Management excellence," said Marc Talluto, global service management practice leader, Fruition Partners. "Service Management excellence is a key differentiator for companies delivering true value added services to their customers and measurable results to their stakeholders."
Learn more at http://www.itsmfusa.org/awards
###
About Fruition Partners, a CSC Company
Fruition Partners, a CSC company, is a global technology-enabled services firm focused on elevating service management to the cloud. The company combines practical experience with technology-enabled tools and services to help organizations attain success throughout the entire Service Management process. Fruition Partners is a Gold Sales and Gold Services Partner of ServiceNow, the leading enterprise cloud company. Fruition Partners team of over 400 cloud-integration experts accelerates service management and ensure clients experience the cost and performance benefits quickly and easily. The company is a trusted partner to some of the world's most respected organizations including Target, General Electric (GE), Delphi, Tulane University, Virteva, John Lewis, Boots, and various trusts within the UK National Health Service. For more information on Fruition Partners visit http://www.fruitionpartners.com.
ABOUT itSMF USA
itSMF USA, a chapter of itSMF International, is the independent professional organization and forum for IT Service Management professionals in the US. A not-for-profit organization, itSMF is a prominent player in the ongoing development and promotion of IT Service Management (ITSM) best practices, standards and qualifications in the United States. This network of industry professionals, white papers, webinars, podcasts, conferences and other resources creates an opportunity for individuals and organizations to connect, learn and grow. For more information, visit http://www.itsmfusa.org/