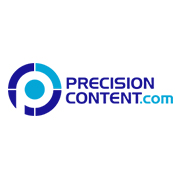 Make your information easier to use
Mississauga, ON, (PRWEB) October 23, 2016
Precision Content announced today that they have chosen this year's LavaCon conference in Las Vegas, NV, booth #6, to officially launch their newest DITA publishing product, WittyDITA™.
WittyDITA™ is a collaborative development project with WittyParrot of San Jose, CA that allows companies to easily reuse their highest value content anywhere across their organization.
WittyDITA™ plugs into any standard DITA/XML publishing system to connect your DITA-based content assets with the WittyParrot platform. WittyParrot then makes accessing that information easy with just a few clicks and without you having to navigate complex portals, or other web based systems. More than a file sharing and storage solution, it enables you to discover, classify, assemble, deliver, and track all of the content you need, to work more effectively.
"In a far-reaching industry survey we conducted late last year, we discovered that the top two content creation issues plaguing companies are related to time wasted finding content and duplicative effort in creating content," said Rob Hanna, President of Precision Content. "When we then learned about WittyParrot and how it works, we concluded that this was a problem we could help companies solve."
WittyDITA™ delivers entire documents, topics, and blocks of content along with rich classification metadata directly into the WittyParrot platform every time a DITA/XML document gets published. Once it is indexed in WittyParrot, the content is made available to all users through Microsoft Office plug-ins, allowing users to search for and paste fragments of the latest approved content directly into their documents, emails, and presentations.
"This takes the guess-work out of the equation for sales, support, learning and training, and other departments that do not have access to the DITA source repository," said Hanna, "Now these knowledge workers have instant access to the definitive source of information that they can easily share with colleagues and clients."
Anil Jwalanna, Founder & CEO, added, "WittyParrot is built on a profound, but simple idea. To make it easy to find relevant information in bite-size and then to use it, so that anyone can communicate faster, more effectively, and more consistently. New integrations like WittyDITA™ and our partnership with Precision Content are an exciting step in our long-term plan of automating knowledge collaboration and communication across the enterprise."
About Precision Content Authoring Solutions Inc.
Precision Content Authoring Solutions Inc. is a full-service solution provider to medium- and large-scale organizations around the globe seeking help to better understand and solve their content challenges. Core services involve designing and implementing innovative, scalable and sustainable solutions for authoring, managing, and publishing high-value content. The Precision Content team of developers, information architects and technology partners work to construct scalable, standards-based tool solutions. The experienced team of technical communicators works closely with clients to transform unstructured content into highly-usable intelligent content for substantially improved future-proofing, accessibility, and multi-channel publishing capabilities.
Other DITA publishing products include DITAinPrint, DITAonPoint, and DITAforShow. For more information about Precision Content products, or to download their industry report about content creation, please visit http://www.precisioncontent.com.
About WittyParrot
WittyParrot is a Cloud-based knowledge automation, collaboration and communication platform that helps companies to speak with one voice. We are deeply interested in solving the problems common to both small and large companies and individuals in communicating consistently and responsively. With WittyParrot marketing, sales and support professionals can find the right information, assemble it in the right order, share and track it with ease. More information is available at http://www.wittyparrot.com. WittyParrot is a USA based technology Company headquartered in San Jose, California.
# # #
If you would like more information about this topic, please contact Chris MacMillan at +1 (289) 290-4337 or email at chris(at)precisioncontent.com.