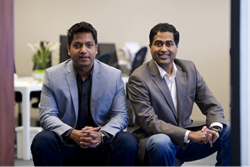 Our focus has been on building a unified layer of security that keeps kids safe both in schools and at home.
San Jose, California (PRWEB) October 25, 2016
Ed-tech startup Securly raised $4 million in Series A funding. Securly, founded in 2013, has been a leading developer of web-filtering solutions for schools.
The funding was led by Owl Ventures, a fund that invests in the world's top Ed-tech startups. Amit Patel, a Partner at Owl Ventures, said, "Securly's vision of what the future should look like for online student safety combined with the team's deep expertise with information security and impressive execution is what made Owl Ventures excited to be part of their journey." Since inception, Securly has received $7 million in funding as a previous $3 million in seed funding was led by Founder.org, a fund that invests in students with big ideas.
With this latest round of capital, Securly will reach out beyond B2B software solutions for schools. Securly will engage parents by launching a consumer application that allows parents to easily monitor and guide their child's online activity. Initially, Securly will focus on building parental controls for school-issued devices but then use their existing cloud-based operations to expand to personal devices as well. The series-A funding allows Securly to achieve scaled out operations, by hiring specialized roles across the company.
Securly's co-founder & CEO, Vinay Mahadik, expressed enthusiasm for the future, "Our focus has been on building a unified layer of security that keeps kids safe both in schools and at home. Today we are disrupting the school web-filtering market as a cloud-based alternative to clunky filtering appliances - a cheaper, faster, lighter product that is rapidly taking market share in schools. While the rest of the school web-filtering industry is moving towards a crowded market of classroom and Chromebook management solutions - a "race to commoditization," we are moving in the opposite direction and towards at-home online safety for kids across their school or personal devices."
Securly's operations, with a team of 30 employees across three offices in San Jose, Charlotte, and India are generating positive cash flow from their existing B2B software contracts and sales are projected to remain strong. Securly has tripled its sales each year since being launched in 2013, has over 5% market-share in many states of the US, and serves millions of students across thousands of school districts.