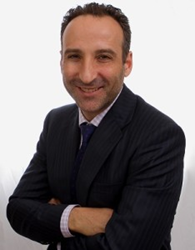 Newburgh, NY (PRWEB) November 02, 2016
Ran Y. Rubinstein, MD, is proud to announce that his practice,Rubinstein Laser and Cosmetic Surgery Specialists, now offers the latest Laser Genesis treatment. This state-of-the-art technique has been approved by the Food and Drug Administration (FDA) as a safe method for restoring facial tissues. Dr. Rubinstein is one of only a few plastic surgeons in New York to bring the latest Laser Genesis model to patients.
Manufactured by Cutera, widely known for their cutting-edge aesthetic tools, Laser Genesis s a breakthrough, nonablative technique. Using concentrated heat from a YAG laser, Laser Genesis activates the body's collagen remodeling process. Over the weeks following a Laser Genesis treatment, as the collagen stores are rebuilt, patients can see a dramatic reduction in fine lines, redness, hyperpigmentation, and acne scars.
Laser Genesis treatments take less than a half hour, require no anesthesia and no downtime. The procedure is safe for all skin types and ethnicities. Between two and three treatments are necessary for optimal results.
Dr. Ran Rubinstein is known for his innovative use of noninvasive treatments for subtle, yet significant, facial rejuvenation. 'Natural is in; artificial is out," Dr. Rubinstein explains. He continues, "Our goal has always been to help people put their best faces forward." This means bringing together the best injectibles, treatments, and technologically advanced tools for non-surgical rejuvenation. The innovative Laser Genesis skin care system delivers the youthful results today's patients are looking for.
With over 15 years of private and academic experience, Dr. Rubinstein is one of the top facial plastic surgeons in New York. After obtaining his medical degree from Albert Einstein College of Medicine, Dr. Rubinstein completed a residency in otolaryngology/head and neck surgery at the University of Medicine and Dentistry at New Jersey. He went on to complete intensive fellowship training at the University of South Florida in facial plastic surgery.
Dr. Rubinstein is double board certified by the American Board of Facial Plastic Surgery and the American Board of Otolaryngology-Head and Neck Surgery, and is an active member of the American Society for Laser Medicine & Surgery. For over 15 years, he has served as an assistant professor at the very prestigious Columbia – New York Presbyterian Hospital, where he participates in training future surgeons.
To find out more about Laser Genesis, contact Rubinstein Laser and Cosmetic Surgery Specialists at 845-863-1772 or visit http://www.yourfacemd.com. For patient convenience, Dr. Ran Y. Rubinstein and his associate, Dr. Samuel Beran, offer consultations in both the Newburgh and New York City office. Speak with a patient coordinator for more details.