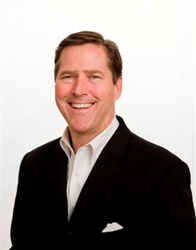 As Motionsoft's CEO, my primary job will be to make our customers successful because when our customer's businesses are successful, we both succeed.
Rockville, MD (PRWEB) October 24, 2016
Motionsoft, the leader in software, payment processing, and back office support services for the fitness, health and wellness markets today announced it has appointed veteran technology executive John Cramp as chief executive officer.
John Cramp has over 25 years of leadership experience in Fortune 500, start-up and growth companies with expertise in electronic payments and finance and, information technology. Mr. Cramp has held senior executive leadership positions with Solveras, Telkonet, and CardSystems Solutions, Inc., and Seneca. Prior to joining Motionsoft, Mr. Cramp was a Co-founder and CEO of Gaming Network Systems.
"It is an incredible honor for me to lead Motionsoft and, to serve our customers businesses while fulfilling the expectations and opportunities of Motionsoft in the marketplace. As Motionsoft's CEO, my primary job will be to make our customers successful because when our customer's businesses are successful, we both succeed," noted John Cramp, CEO, Motionsoft.
Al Noshirvani, Co-Founder and Chairman of the Board will take on the role of Chief Strategy Officer.
"As Chief Strategy Officer, my primary focus will be on supporting our customer's strategic growth initiatives by gathering the technical and business requirements necessary for their success today while staying at the forefront of tomorrow's technology innovations," noted Al Noshirvani, Chief Strategy Officer and Chairman of the Board.
"John and I believe that our customers can't respond to new opportunities unless they have a partner that is aligned with their current needs, and has the ability to identify, deliver and support their future needs which is at the heart and soul of what we do as a company," expressed Mr. Noshirvani.
Both positions are effective immediately.
For more information on Mr. Cramp's payment processing and software leadership experience, visit his LinkedIn profile. Additional information on Mr. Noshirvani's executive background can be found on his LinkedIn profile.
About Motionsoft
Founded in 1985, Motionsoft is the leader in software, processing and back office support services for single location studios and gyms, multi-unit clubs and franchises, corporate wellness programs, university recreation centers as well as hospital wellness centers. Motionsoft's comprehensive software solutions are used by more than 2,500 innovative businesses that require technology-driven member, facility and payment processing solutions. Motionsoft's software suite includes MoSo™, an enterprise software solution designed for large fitness operators and MoSoClub™, a club management software solution for small and mid-sized businesses. Motionsoft's integrated gateway for payment processing, MoSoPay™, processes $2.5 billion annually while supporting over 5 million gym memberships in the U.S. and Canada. Motionsoft Full Service™ is the fitness industry's most powerful member services and accounts receivables solution that helps clubs keep their past due members active while getting member accounts current. Motionsoft is also the host of the annual industry event Motionsoft Technology Summit. You can learn more about Motionsoft by visiting http://www.motionsoft.net or follow @motionsoft.