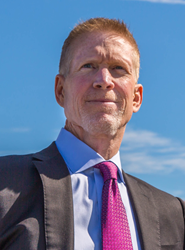 The new CFPB rules will help fill in the void when the Home Affordability Modification Program ends in January 2017.
Miami (PRWEB) October 25, 2016
On the heels of the Consumer Financial Protection Bureau (CFPB) announcing its new rules aimed at preventing wrongful home foreclosures, Florida foreclosure attorney Dillon Graham is voicing approval.
The CFPB recently implemented rules that complement regulations currently in place, which mandate mortgage servicers to take measures to protect struggling borrowers from foreclosure at least once over the loan's lifetime. In addition to what the requirements already in place, servicers must also offer such protections to homeowners who receive a permanent loan modification and later have difficulty making the payments.
Graham, managing partner at Graham Legal, P.A., is educating his clients about the positive repercussions the new rules will have for struggling borrowers. As a firm that processes loan modifications, his clients will benefit in particular.
"The new CFPB rules will help fill in the void when the Home Affordability Modification Program ends in January 2017, continuing to require lenders and servicers to provide assistance to homeowners in need," Graham said.
The new rules also extend to surviving family members, requiring that they be informed of the steps that can be taken to avoid foreclosure, should they enter bankruptcy. These measures focus on loss mitigation in particular, in which the filer can remain in the home while paying back some of the debt which is owed. According to Graham, this information is typically difficult for surviving families to receive, so these rules will be very helpful for those who hope to remain in the home after a loved one's death.
More importantly, Graham explained that individuals who apply for loss mitigation will be protected from dual tracking under the regulations. Dual tracking occurs when the application's review and legal steps towards foreclosure occur simultaneously, and Graham warns that it's dangerously common. Avoiding such behaviors has long-served as Graham's mission, and the Florida foreclosure attorney said the newly-announced rules will only provide him with more tools to protect his clients' interests.
"We look forward to assisting homeowners whenever the need arises, by providing them with the best legal assistance available," Graham said.
About Graham Legal, P.A.
Graham Legal, P.A. is a consumer oriented law firm that represents individuals against banks, insurance companies, and other wrongdoers. Areas of focus include foreclosure defense and personal injury law. It was founded on the belief that everyone deserves quality legal representation regardless of income, background, or situation. Graham Legal, P.A. seeks to put the power into the hands of people by providing wronged individuals with a fair, affordable chance at justice. For more information, visit: http://grahamlegalpa.com.