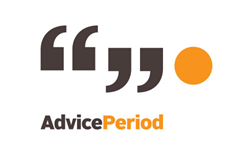 Los Angeles, California (PRWEB) October 25, 2016
AdvicePeriod announces the addition of Ronald Fatoullah, JD and Josh Fatoullah who join the firm as Partners. The father and son duo were most recently principals of their own RIA, J.R. Wealth Advisors and will open a new AdvicePeriod office in New York.
The team represents the most geographically significant move in a series of recent additions for AdvicePeriod. Last month a team from Beacon Pointe opened AdvicePeriod's office in Irvine, California to compliment their headquarters in Los Angeles.
"This is big," stated Larry Miles, AdvicePeriod Principal, "it proves advisors across the country are looking for a firm that focuses on what really matters."
Ron Fatoullah explained, "There are a lot of advisory firms who talk about the importance of planning—but do not deliver. AdvicePeriod delivers. I would know. I practiced Trust & Estate law for over 30 years."
The addition of Ron and Josh provide the planning centric base from which AdvicePeriod can grow throughout the New York area. "New York is a market we always planned to enter," said Jack Straub, Principal of AdvicePeriod. "But we thought it would be years from now. We were fortunate to find the right partners and flexible enough to make it happen."
AdvicePeriod utilizes technology to focus on what really matters to clients. Which is exactly what attracted the Fatoullahs. "Plugging our business in to AdvicePeriod gives us the tools we need to help more clients," Josh Fatoullah shared.
Plans call for AdvicePeriod to continue growing as they find more advisors who believe what they believe. "We will be in every city where we find the right people," Miles added. "Finding the right advisors is the only limitation on our growth."
AdvicePeriod is a national network of likeminded advisors committed to focusing on what really matters to clients. Plug in today.
About AdvicePeriod
AdvicePeriod, LLC, is a leading, SEC-registered investment advisor dedicated to focusing clients on the important decisions necessary to managing their wealth. Our mission: To make wealth management more fair, effective and successful, for clients and advisors alike. To learn more, visit: http://www.adviceperiod.com.