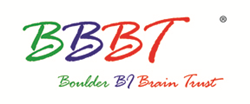 The BBBT is one of the best opportunities to speak with some of the leading BI analysts around, getting their input and insight into the market and specifically the technology that we're working on. -- Charles Zedlewski, senior VP of products, Cloudera
Boulder, Colorado (PRWEB) October 25, 2016
On Friday, October 28, 2016, BBBT members will be briefed by Cloudera's Charles Zedlewski, senior vice president of products, and Alex Gutow, senior manager of product marketing, on the rapid convergence and customer adoption of Hadoop in the cloud to drive customer insights, improve products and services efficiency, and reduce risk.
"The cloud is now established as a comparable, or in some cases better, technical alternative to on-premises analytical environments. This may be especially true for complex Hadoop implementations," said BBBT Founder Claudia Imhoff. "Cloudera has embraced the cloud substantially and will demonstrate to the BBBT members why it may be the best choice for such deployments."
"The BBBT is one of the best opportunities to speak with some of the leading BI analysts around, getting their input and insight into the market and specifically the technology that we're working on," said Mr. Zedlewski. "We welcome the opportunity to talk about how data management and analytics in the cloud or on-premises is changing the way organizations do business."
A podcast summarizing the presentation will be available at the BBBT podcasts page, and a video and trailer of the presentation will be available at the BBBT videos page.
About BBBT
The Boulder Business Intelligence Brain Trust has served the BI industry since 2006. It is a consortium of over 200 industry analysts, experts, and practitioners from around the world. BBBT hosts BI industry vendors who provide extended, interactive briefings, streamed live as webinars exclusively to BBBT members. It's a reciprocal arrangement, the members receive the latest information on current and planned BI tools and technologies, and the vendors get valuable feedback on their offerings, marketing, and messaging.
About Cloudera
Cloudera delivers the modern data management and analytics platform built on Apache Hadoop and the latest open source technologies. The world's leading organizations trust Cloudera to help solve their most challenging business problems with Cloudera Enterprise, the fastest, easiest and most secure data platform available for the modern world. Our customers efficiently capture, store, process and analyze vast amounts of data, empowering them to use advanced analytics to drive business decisions quickly, flexibly and at lower cost than has been possible before. To ensure our customers are successful, we offer comprehensive support, training and professional services. Learn more at http://cloudera.com.