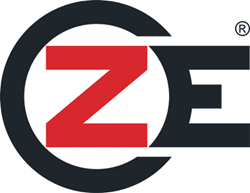 Richmond, British Columbia, Canada (PRWEB) November 08, 2016
ZE PowerGroup Inc.® (ZE) is guided by its mission to establish ZEMA™ as a "must have" software platform for any corporation seeking to automate and feed data-centric business processes and systems. In Fiscal 2016, ZE made substantial progress advancing their mission. They continued to release innovative services and products, expanded their customer base, and grew their business. Some notable Fiscal 2016 achievements include:

Launching the state-of-the-art ZE Cloud managed and hosted service. This new cloud service provides a compelling alternative to their clients who currently have an on premise Enterprise ZEMA deployment but want to leverage ZE's technical expertise in hosting and maintaining that environment. Over 32% of ZE clients have now signed up for this premium service. ZE expects to migrate more clients to the ZE Cloud and broaden their service offerings to them as they add value to their business processes.
Improving the underlying database architecture and design, allowing for significant increases in data sources and data volumes managed by ZEMA. The new architecture provides ZE's clients with higher scalability and performance for their data storage and distribution. This resulted in ZE receiving recognition by the CIO Review as one of the "100 Most Promising Big Data Solution Providers in 2016."
Increasing ZEMA's integration, analysis, and visualization capabilities by taking into account their clients' needs. ZEMA now integrates with most industry BI and analytical tools; a drive towards making ZEMA the system of choice for any data, any industry, any system and any size of enterprise.
Endeavoring to become indispensable to their clients' integrated business processes as the world of big data and cloud computing evolves. ZE continued to expand its scope of professional services, allowing their clients to leverage ZE's extensive industry and data expertise. To meet the increasing demand of ZEMA clients for their experience, ZE's Business Analyst School prepares young professionals for a career in solving our customers' data challenges in intelligent and automated ways.
Expanding products and services in North America, internationally and breaking ground in new markets. In 2016, ZE international revenue grew by 85% - adding several new major clients in oil and gas, power generation, finance, soft commodities and reinsurance. ZE is confident about the long-term potential for making ZEMA the global choice for enterprise level data management solution for any industry.
Delivering the above while maintaining a solid financial performance. In Fiscal 2016, ZE revenue increased by 23% compared to 18% in the previous year. Additionally, their gross margin, as expressed by their EBITDA nearly doubled. This reaffirms ZE's stability and ability to maintain its position as a global leader in Consulting and Software Development in the field of data management.
Prevailing low oil prices for the year caused some clients to cut costs and reduce their software footprints. Still, ZE remained steadfast and continued to thrive in adverse conditions through its proactive approach of offering service and solutions that anticipate and fulfill client needs. Due to ZEMA's open architecture and modularity, a wider range of international clients across several industries were able to adopt the ZEMA solution, resulting in a diversified revenue stream for ZE. Despite an overall downward trend in the marketplace, ZE maintained an expert work force dedicated to providing superior products and services that set new standards for the data management industry.
For Fiscal 2017, ZE's strategic plan includes an impressive set of data management tools and expert consultants poised to again lead the marketplace. The ZEMA suite has enhanced ability to integrate with more systems, especially as BI tools become more prevalent, and they are better positioned to serve their current and future clients in collecting, validating, transforming and staging data for dynamic integration with BI, trade and risk, ERP and all manner of "data hungry" applications. For existing clients, ZEMA continues to provide increasing value by expanding and serving a variety of business functions – acting as a solid data backbone.
"The continual success of ZE and its ZEMA suit gives me personal gratification." Said Dr. Zak El-Ramly President, CEO
ZE PowerGroup Inc. "I have two aims in life and both seems to be satisfied: adding something useful to the industry and helping and training as many professionals as I possibly could. More interesting when the financial success is added."
ZE moves forward confidently with continued financial improvement, progress in our road map, a focus on efficiency, service delivery and a pipeline full of excellent prospects. ZE is invigorated through investment in a diverse and talented staff with their dedicated people working hard to make their business plan a reality. ZE looks forward to 2016/2017 being their best year ever.
About ZE and ZEMA
ZE is a technology leader providing customers with software and services that transform decoupled and fragile data-related routines into streamlined, transparent, secure, and automated business processes. ZEMA, ZE's award-winning flagship software, is a comprehensive data management and business process automation software solution. With its unparalleled data library, analytical functionalities, curve management, and integration capabilities, ZEMA offers a modular, end-to-end, automated solution for clients of all sizes, operating in any industry.