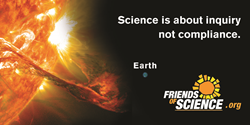 People should read energy economist Robert Lyman's report "Why Renewables Cannot Replace Fossil Fuels by 2050" and his examination of "Green Jobs: Rhetoric or Reality
Calgary, Alberta, Canada (PRWEB) October 26, 2016
Friends of Science Society is calling upon Premier Rachel Notley of Alberta to reject the recent climate change policy proposal by Pembina Institute and allies to set a 30% renewable energy target by 2030 in legislation as reported in the Calgary Herald, Oct. 24, 2016. Friends of Science says the proposal will cost billions, is rife with conflicts of interest, and that it will put the province at risk for blackouts, as discussed in the Friends report "Dire Consequences" of September 2016.
Friends of Science says the Pembina Institute and allies are effectively requesting the kind of guarantee in legislation that the Alberta government is presently suing itself over, which the government has dubbed the 'Enron clause,' that allowed power companies to dump Power Purchasing Agreements if a governmental change of law made them "more unprofitable," reported by Global News July 25, 2016.
According to Prof. Michael J. Kelly of Cambridge University, in a May 23, 2016 paper in the Materials Research Society journal, entitled "Lessons for Technology Development in Energy and Sustainability," the push for renewables is not addressing climate change, is making people poor, is a wasteful use of valuable fossil fuels, and conventional power must be provided 100% of the time, making wind and solar expensive, redundant extras with such low Energy Return on Energy Invested (EROI), that they cannot support even a very basic society, let alone one of culture and travel.
"It is important that the public understand the difference between installed "capacity" and 'generation' of power," says Michelle Stirling, Communications Manager for Friends of Science. "Many places, like Iowa, have some 29.5% wind contracted on the grid, but the actual generation for Iowa is only 5.7%, according to a June 24, 2015 report in VOX."
"People should read energy economist Robert Lyman's report "Why Renewables Cannot Replace Fossil Fuels by 2050" and his examination of "Green Jobs: Rhetoric or Reality,"" says Stirling, noting that Lyman has several thoughtful commentaries on the disastrous economics of renewables that are posted on Friends of Science Calgary Wordpress blog.
Friends of Science report "Dire Consequences" of September 2016, says that industry experts put the cost of coal phase-out in Alberta at more than $22 billion, with millions demanded for renewables subsidies and billions required to integrate unreliable, intermittent wind and solar to the grid.
"Alberta has the technology to mitigate coal emissions and Alberta Health Services statistics do not support the health claims against coal use in Alberta," says Stirling. "If anything, it is cold that kills, not coal – not in a modern-day context. Coal is affordable and reliable. We hope Albertans will speak up to stop early coal phase-out and the carbon tax."
Friends of Science calls for Albertans to speak up at a province-wide November 5th rally.
About
Friends of Science has spent a decade reviewing a broad spectrum of literature on climate change and have concluded the sun is the main driver of climate change, not carbon dioxide (CO2). Friends of Science is made up of a growing group of earth, atmospheric and solar scientists, engineers, and citizens.
Friends of Science Society
P.O. Box 23167, Mission P.O.
Calgary, Alberta
Canada T2S 3B1
Toll-free Telephone: 1-888-789-9597
Web: friendsofscience.org
E-mail: contact(at)friendsofscience(dot)org