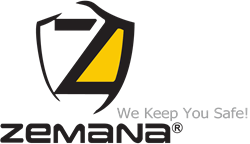 Zemana will constantly innovate ways to improve its security solutions as cybercriminals design malware to try and bypass the traditional security products.
Austin, TX (PRWEB) October 26, 2016
Zemana Ltd, an award winning endpoint security software provider in protection from online identity theft and online fraud, today announced new upgrades to its anti-ransomware and anti-keylogger protection for Zemana AntiLogger and Zemana Mobile Antivirus.
As Criminal Groups are increasingly adopting Ransomware as a Service or RaaS, ransomware is reaching a new maturity. From April 2015 to March 2016 the number of ransomware attacks nearly doubled worldwide.
By end of 2016 it is estimated ransomware will cost consumers and businesses $1Billion. As 2016 has become the year of ransomware, Zemana has added new and more advanced protection layers to keep end users and business clients completely safe from ever accelerating threats.
Zemana's flagship product, Zemana AntiLogger, adds a new malware scanning layer to deepen the defense system. The malware scanner and real-time protection together provide two services. While it cleans your computer in minutes, it also blocks threats–not only viruses, but also malware, trojans, root-kits, ransomware, and boot-kits in real time. It also has the ability to detect and block zero-day (unknown) malware prior they even infect your PC. In addition to the new antimalware, Zemana Antilogger features powerful ransomware protection, anti-keylogging protection and SSL intrusion prevention.
Zemana Mobile Antivirus now includes SMS Malware protection to further enhance its anti-keylogger feature. Zemana Mobile Antivirus is the only security app featuring anti-keylogging protection for Android devices, which is critical in stopping hackers from accessing devices by pretending to be a legitimate application, or from legitimate applications that are stealing users' data without their permission and then sending that info (GPS location, email address and etc.) through various channels. The Anti-keylogger preserves private data by catching malicious keyboard applications, password managers and SMS applications.
Orhan Akyurek, CEO and co-founder of Zemana, states: "Zemana will constantly innovate ways to improve its security solutions as cybercriminals design malware to try and bypass the traditional security products. We believe that efficient and proactive security is of immense importance now, especially as the Internet of Things matures and the number of smart internet connected devices multiples."
In addition to protection against increasingly complex threats, Zemana also recognizes the importance of ease of installation, configuration and operation of its products. " Simplicty is the main fundament Zemana is based on. With us powerful technology comes in a simple form. Consumers don't need to think anymore that powerful protection always comes with complex interfaces and set-ups while businesses on the other hand can now benefit from faster installation and reduced operating costs." adds Akyurek.
Zemana's products have won top rankings and awards consistently since inception:
Best Ransomware Protection ­ "Zemana AntiMalware proved to be the best ransomware protection among the tested products during the test." -MRG Effitas
"Zemana was among the top 5 security providers which were able to detect a zero-day malware without depending on signatures!" ­BBCNews
Listed among the "Top 6" security products against "Financial Malware Detection and Prevention" in which most of the widely known security suites didn't fulfill the criteria. -MRG Effitas
Gold Award - Best anti-keylogger software – Top Ten Reviews
About Zemana Ltd.
Founded in 2007, Zemana Ltd. is a privately held award-winning security solution provider for protecting consumer and business endpoints worldwide from identity theft, financial malware, ransomware and spyware.
Zemana has partners and clients in the United States, Europe and Asia Pacific. Zemana's products are used globally by consumers and businesses in several industries: telecoms, financial services and education.
Since its foundation Zemana never stopped following its vision and that is to develop better and more refined security solutions to users worlwide. The main point is to provide another angle - to challenge the cyber security innovation platform.
Zemana's Security Solutions Suite for consumers include Zemana AntiLogger, Zemana AntiMalware and Zemana Mobile Antivirus. For businesses, Zemana offers Zemana SafeOnline. To learn more about Zemana and its products please visit http://www.zemana.com