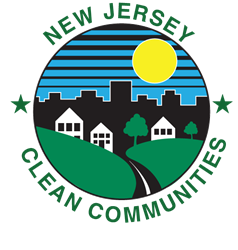 You don't have to sacrifice any of the fun (or frights) to have a trash-free Halloween
TRENTON, NJ (PRWEB) October 27, 2016
The New Jersey Clean Communities Council wants all those little ghosts, goblins and ghouls to have a super spooky Halloween. But if there's one thing scarier than a headless horseman, it has to be all the trash on the streets when the sun rises the next morning.
The New Jersey Clean Communities Council sees it all. Candy wrappers on the porch. Discarded costumes in the gutter. Decorations hanging from trees. So, let's all Adopt-the-Holiday this year, making sure it is as fun-filled and as litter-free as possible.
Here are five easy ways to reduce your Halloween litter:
1. Bring a trash bag as you take your ghouls door-to-door. When you see litter, you have the perfect place to put it. Play a game with the kids to see who can find the most discarded wrappers as you go around the neighborhood.
2. Use a milk jug instead of a plastic candy container. If it must be a smiling pumpkin, just add some permanent marker for a personalized grin. When done, just recycle the container.
3. Avoid the plastic store costume; it will soon end up in a recycling bin or a landfill. Instead, grab the kiddies and create your own costume from cool stuff hanging around the house.
4. You don't need to go to the mega-retailer near you to buy decorations. Head to the recycling bin to grab bottles and paint on some skulls. Or use plastic garbage bags to make ghosts.
5. Keep a trash can near the front door for all those Trick-or-Treaters with the munchies. You want the candy wrappers in there, rather than the hydranges.
"You don't have to sacrifice any of the fun (or frights) to have a trash-free Halloween," said NJCCC Executive Director Sandy Huber. "Do you have some of your own great ideas that you want to share with people all over New Jersey? Email us at njccc(at)njclean(dot)org. We'll feature your idea on our Facebook page!"