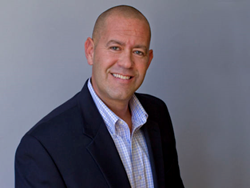 This award validates Accordant's commitment to excellence to both our clients and employees.
Nashville, TN (PRWEB) November 01, 2016
Today Accordant Technology has announced The Silicon Review has named Accordant among the 2016 Top Fifty Most Admired Companies of the Year. "Beyond professional recognition, we're excited to be noted among the best companies in the nation," says Accordant President, Tim Tyler. "Nashville is a growing market. Competition for clients is vigorous, but it's no secret it's also highly competitive for top tech talent. This award validates Accordant's commitment to excellence to both our clients and employees."
Launched in 2013, Accordant Technology has swiftly gained enterprise market share and recognition for a commitment to delivering first class secure virtual workspaces and cloud solutions. "We have an unrelenting focus: Accordant strives to ensure our clients have a '5 Star User Experience'," says Tyler. By aligning best-of-breed technology partners to clients' needs, Accordant focuses on solving enterprise client's most vexing business technology challenges.
The Silicon Review is among the world's most trusted online and print communities for business and technology professionals, encompassing nine technology and vertical communities: Software, IT Services, Cloud, Mobile, Big Data, Security, Telecommunications, Hot Start-ups and The Best Companies to work for. They focus on themes of leadership, business and technology. It is precisely these themes that excited Accordant's President the most. "The intersection of these three themes are where our passion lies," says Tyler. "We hope our customers, users and employees experience the best of all three."
= = =
ABOUT ACCORDANT TECHNOLOGY
Accordant Technology is an innovative and rapidly growing IT consulting firm located in Brentwood, Tennessee. Focused on Virtualization, Application Delivery, Mobility, and Hosting, Accordant provides clients with best-of-breed technologies and the ability to apply them to their individual business models. For more information, visit http://www.accordanttechnology.com or call (615) 800-8024.