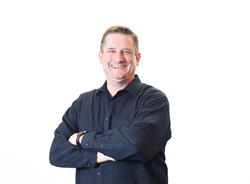 "I love sharing ideas around innovation, technology, design and other areas key to effective product development," said Schwaba.
Madison, WI (PRWEB) November 02, 2016
bb7, a comprehensive product development firm, announces that their Business Development Manager, Dave Schwaba, has been appointed President of the Product Development and Management Association (PDMA) Chicago chapter. PDMA is a community of more than 2000 members whose skills, expertise and experience power the most recognized and respected innovative companies in the world. PDMA's members include product development and management practitioners, academics and service providers in a variety of industries and knowledge areas, including new product process, strategy innovation, market research, tools & metrics, organizational issues and portfolio management.
Dave Schwaba has been involved with PDMA since 2009 as a member and leader. He has coordinated numerous events, including the Chicago chapter's Breakfast Club – a monthly discussion of various product development topics. In 2013-14, he served as the Vice President of Sponsorships. In 2015-16, he was the Vice President of Membership.
PDMA's Chicagoland chapter was established in 1979 and serves over 200 local members. The chapter organizes an event schedule of six or more programs per year. As the President of the active chapter, Schwaba seeks to stimulate more conversation.
"As President, my goal is to evolve our activities to better reflect how professionals currently network and learn. I hope to change our events from lectures, with a single speaker, to conversations involving multiple subject matter experts. I also want to create an online forum for the Chicagoland product development community to learn and share with their peers. The goal is to create a more collaborative and connected product development and product management community," said Schwaba.
Schwaba has an extensive history in product development. He started his career over 25 years ago as a mechanical engineer and has experience as an engineer, engineering manager, product manager, and business development manager. At bb7, he oversees sales for the company's technical staffing division. In this role, he works with global companies to create and execute staffing strategies tailored to their product development projects, process and goals. "I love sharing ideas around innovation, technology, design and other areas key to effective product development," said Schwaba.
bb7 congratulates Schwaba for this new leadership role. The product development firm actively supports a strong product development and management community.
About bb7:
bb7 is a product development firm that has been providing fully developed solutions since 1944.
With talent and capabilities found nowhere else, we transform problems into profitable products. Our elite team of super-developers — from artists to rocket scientists — can tackle any problem, launch your products (into space if you want) and guide you to brand dominance. Our teams have worked on subatomic particle research equipment in Antarctica, integrated Nobel Prize-winning technology into a medical device, resurrected an iconic machine that hadn't been re-designed since the Kennedy administration and so much more.
What can we masterfully develop for you?