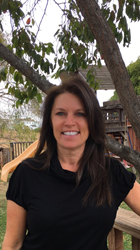 The business model made it obvious that Grasons Co. would be a great fit for me and my family. I love what I do, I love the company I chose.
Benicia, CA (PRWEB) November 08, 2016
Since its inception, Grasons Co. estate sale services has been increasing in popularity with national locations that stretch from the West Coast to the East Coast.
Trustees, Realtors, probate attorneys, courts, and homeowners trust the recognized brand for its longevity, reputation, and ongoing commitment to provide professional, quality services with a compassionate approach for those looking to transition, and liquidate their personal assets at the highest value possible.
Deanna Reynolds (DeeDee) is the owner of the Grasons Co. of Solano Marin Counties. She is an established female entrepreneur that strives every day to set an excellent example for her 3 young daughters.
Clients looking for a professional estate sale organizer in Solano and Marin Counties appreciate her compassion, excellent communication and organizational skills.
After a stringent on-site and off-site training program at the corporate headquarters in Orange County CA, her location immediately booked their 1st two Northern California estate sale in less than a month of joining Grasons, with many more scheduled in the coming months.
When asked about her new venture, Dee Dee had this to say:
"When searching for a franchise opportunity I spoke with the owner directly "Simone Kelly". I was so impressed the owner spent so much time with me and her upfront approach in explaining the business model to me made it obvious that Grasons Co. would be a great fit for me and my family. I love what I do, I love the company I chose."
Grasons Co. of Solano Marin Counties will provide estate sale services in the California North Coast. This location like the others is independently owned and operated but shares the vision and professional, quality approach to the estate sale business.
Powered with proprietary methods, registered trademark, exclusive territories large enough to grow a successful business, advanced marketing techniques, and a team of professionals with many decades of experience, this Northern California estate sale service location will make a positive impact in the local community and the estate sale industry as a whole.
Grasons Co. estate sale services places a big emphasis on continued education, training and ongoing support to meet industry requirements. All Grasons Co. Franchise owners must have workers compensation insurance, general liability and up-to-date state required documentation.
The various locations are audited on a regular basis to ensure they not only meet but exceed client expectations and uphold the respected brand reputation.
Simone Kelly, CEO of Grasons Co. was recently featured in the New York Times and KTLA as an expert estate industry commentator had this to say.
"An estate sale business is not for everyone, and this is one of the reasons we choose not to sell a Grasons Co. franchise to just anyone looking to get into the Estate Sale business. We look for individuals who will fit into our model, will enjoy the success, and being a part of our family. The goal is to sell to individuals that are dedicated, professional, and compassionate. Without a doubt, Deedee fits into our model and will be successful in her endeavor. We look forward to supporting her every step of the way."
It is estimated that there are over 85 million seniors transitioning across the country, and while the estate sale business is one of the top business opportunities to consider, clients are eager to see a brand that has longevity, an excellent reputation, and professionalism in an industry that is not governed or regulated.
For media requests and franchise inquiries, feel free to contact the Grasons Co. Corporate Headquarters 844-802-8424 or email: simone(at)grasons.com