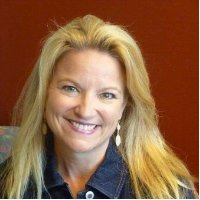 Being Firm of Endearment takes a whole-hearted approach to our business, employees, and community. Nancy Pautsch, President Envision IT
Madison, WI (PRWEB) November 28, 2016
Regarded as one of the most prestigious awards for IT innovation, Envision IT of Madison Wisconsin, is a nominated finalist of the Citrix Partner Innovation Award. The only North American company to garner such distinction. How did Envision achieve such an honor? Let's look back on how this evolved.
As technology came into the business world 40 years ago, the technology channel was established to help partners and manufacturers sell and implement technology solutions. Almost like the retail industry for consumer goods, the channel was a new type of business for consumers and businesses to procure hardware and software. Software publishers like Novell and hardware manufacturers like DEC and Compaq were helping their resellers start and grow extensions of their own business.
Business boomed in the 80s and 90s. It was the era of consumerism and technology followed suit. Technology was shifting from mainframe to client/server architectures. Technology was extending beyond the bunker and into the masses. PCs started to appear on every desk as computers became essential tools for businesses.
The reseller channel was in full swing with the first wave of new technologies and the market was hungry for computers to optimize workflows. Supply had a hard time keeping up with demand and channel resellers were judged and compensated by manufacturers on volume alone. Pumping product into the market was the objective and resellers with smooth operations/supply chain flow were the titans of IT. The commodity game was on.
In the 90s the channel expanded as the Internet became mainstream and new manufacturers like Cisco came onto the scene. As the 90s continued, the channel matured, with manufacturers introducing tiered levels of partnerships. The new tiers focused on volume and placed weight on technical specializations. There was a recognition that the complexity of the technologies required unique skillsets to make the products work as advertised. Manufacturers couldn't scale or focus on implementing their own products and needed the channel to do so.
In order to continue profitably reselling manufacturers' products, resellers had to invest in engineering talent to 'properly' implement the solutions. This required resellers to invest in their engineering talent and was a sign of skin-in-the-game for the manufacturers. By the turn of the century, resellers' businesses were fully dependent on the manufacturers' success. Without that product to resell, the reseller's business would fold as it was often more than 90% of their overall revenue.
This specialization and commitment to a product line created the concept of the catchy acronym "VAR", or Value Added Reseller. The new name seemed to help justify the existence of resellers through their ability to configure and support products. However, as the industry developed, students were graduating with technology certifications and end-customers were getting their staff accredited and trained to maintain most manufacturers' products. VARs took advantage of the delay between new products being introduced and students graduating technology programs by only implementing the 'newest' technologies from the manufacturers. VARs got exclusive access to training materials and support services to further solidify the relationship between resellers and manufacturers.
As technology advanced more manufacturers entered the industry. Similarly, as the channel developed, more resellers entered the industry. Competition increased driving prices down and narrowing resellers' profit margins. However, many resellers invested in engineering resources to meet the partner specialization qualifications defined by the manufacturers. The resellers quickly noticed that their margins for implementation services were significantly higher than profit on reselling products; however, they were inextricably linked. Product sales still led to product implementations and the only way resellers reaped professional services margins was to sell more product. As VARs tried to stay relevant and/or grow their business and margins, they took on more products. Now most VARs have a line card of products that they can use to 'architect' solutions.
It hasn't been smooth sailing during this evolution. There's constantly been strife between manufacturers and their resellers as to the occasional 'direct' deal when a manufacturer bypasses their beloved partner to take a deal direct.
All of this begs the question "where do the VARs' loyalties lie?" It seems the manufacturers and their resellers are mostly focused on each other but where is the end-user in the mix? A VAR makes most of their money by selling new product (or upgrades) and implementing it. With a line card of several manufacturers, VARs' sales people are compensated on profit margins and SPIFs so their compensation is directly tied to selling as much product as they can. Is the VAR architecting what's right for the client or what's right for their wallet?
So what is a business consumer of technology to do? Who truly is a trusted advisor? The problem is, this story won't change soon. Most VARs are beholden to the manufacturers since a majority of their income is dependent on hardware and software products.
In 2013, the 2112 Group in association with CA Technologies authored the paper, The Services Era: The Transformation of the IT Channel. That paper predicted some of the disruption we're seeing today as well as the difficulty for legacy solution providers to thrive in the new world of service. In 2016, Gartner reported IT spending for services and software outgrew any other IT discipline with many declining as cloud market share grows. As the market shifts away from capital expenses towards 'everything' as a service (XaaS), many VARs and telcos have shifted to also become service providers or cloud resellers.
The partner ecosystem has changed, both vendors and end users must adapt to this change. Technology is more important than ever to almost every type of business. Organizations are longing for an unbiased partner that tells them the truth – what's best for their business versus selling them the latest shiny product to implement or rack space or white-labeled/re-branded cloud service.
Out of Madison WI, Envision IT fits this new paradigm focusing on optimization, they have chosen not to have a line card. They believe in the Age of Transcendence which means that the user experience matters more than the "stuff." To that end, they don't focus on product, rack space, or cloud resale. They bring an agnostic view to clients and focus on the clients' business objectives. An interesting element of their strategy is to step out of the product transaction sequence, and they encourage clients to buy on premise technology or cloud solutions from the client's favorite reseller, but taking overall responsibility for the success of the delivered solution.
Envision suggests that the business should determine the technology direction and not the other way around. And as the 2112 Group espoused back in 2013: 'The companies that evolve services to operationalize more IT assets toward better business outcomes and take administrative burdens off their customers' shoulders will find value and sustained viability over those that remain stuck in legacy or even hybrid models.'
Disenchanted with the cut-throat and garbled intentions of the VAR-world, the management of Envision IT are operating the organization as a 'Firm of Endearment' based on the business principles of Conscious Capitalism. They believe that they can 'be good' and 'do good' for all of their stakeholders that include their employees, clients, business partners, and communities and still be profitable. Account Managers and project teams are motivated to effectively work towards their client's identified technology objectives that support desired business outcomes.
Time will tell if this new breed of technology partner is indeed the right formula for today's and tomorrow's technology-reliant businesses, and that will prove the industry is indeed evolving.