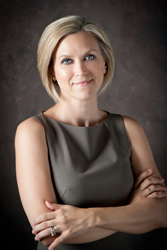 I know [Theresa] is going help us build on the customer service we already pride ourselves in.
Philadelphia, PA (PRWEB) November 02, 2016
New Penn Financial has announced the internal promotion of Tera Gilbert http://loansbytera.info/ to Region Manager in Central Texas. Ms. Gilbert is among the most widely regarded loan officers in Austin, rising from loan processor, to underwriter, to branch manager, to region manager in a span of ten years. "I view every loan as unique," Ms. Gilbert said. "I don't just give rate quotes. I pride myself on educating clients who may not know anything about mortgages, so that they can decide with confidence which loan program best suits their needs."
New Penn has also announced the internal promotion of Theresa Flores http://www.newpennfinancial.com/tflores as Branch Manager in San Antonio. Ms. Flores has 16 years of mortgage experience, and will be heading a team of loan officers which includes Rebecca Robles-Obaya, Andrea Lopez, and Walter Quinones.
"I'm so happy for Theresa. I have so much confidence in her, and I know she is going help us build on the customer service we already pride ourselves in," Ms. Gilbert added. "If you work with New Penn in Central Texas, whether it be in Austin or San Antonio, you can have the utmost confidence that you will receive a level of custom and personalized service that not all lenders have.
In addition to Austin and San Antonio, New Penn Financial also has an office in Frisco, and is currently building out a second corporate headquarters in Irving.
About New Penn Financial
New Penn Financial® continues to assemble deeply experienced and highly seasoned industry leaders making us one of the fastest growing lenders in the nation. As a direct lender and servicer, we have positioned ourselves to be able to provide loans that serve a variety of scenarios. This allows us to assist more customers while maintaining the highest compliance standards and ensuring great customer service at every stage. Our leadership has successfully and strategically directed their teams to be prosperous during the downs of a challenging economy while capitalizing on the potential of a robust one. This depth of wisdom and focus on quality allows us to innovate with confidence, develop superior products, provide exceptional service and support, and back it up with the kind of solid foundation that is renewing the American Dream, all across the country.