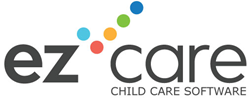 As a web-based, mobile-friendly application, EZCare makes it easy for centers and parents to access data anytime, anywhere, across multiple locations, on any device
Horsham, PA (PRWEB) November 02, 2016
EZCare, a brand that has set the standard for innovative and highly personalized solutions in the child care community for more than 30 years, launches its new web-based software today at the National Association for the Education of Young Children (NAEYC) annual convention in Los Angeles, California. Conference participants will be among the first to experience how they can utilize the industry's most advanced tools to streamline time-consuming administrative tasks so they can spend their valuable time realizing their goals.
New parent-facing tools, including an online, mobile-friendly Parent Portal and an integrated mobile app, make EZCare an indispensable vehicle for parent engagement. Parents can easily view or edit their children's records, make a payment, and download payment history for tax purposes. Program administrators can also post messages and updates for individuals, classes, and the entire parent community.
"The all-new EZCare is an important next generation child care management solution, built on the foundation of 30 years of child care software experience," said Ron Leatherman, VP of Child Care Products at SofterWare, Inc., the parent company of EZCare and DonorPerfect software solutions. "As a web-based, mobile-friendly application, EZCare makes it easy for centers and parents to access data anytime, anywhere, across multiple locations, on any device, all with reduced IT needs and expenses."
Developed with the flexibility to adapt to programs of all sizes, EZCare makes it easy for school districts, independent child care providers, faith-based centers, community organizations, and employer-sponsored child care programs to simplify operational processes, better connect with parents, and make informed decisions about running their program.
"What makes EZCare easy to use is its flexibility to work however our clients work," Mr. Leatherman said. "Clients work collaboratively with our Client Services Team to personalize EZCare to meet the unique needs of any child care or school-age program."
EZCare's companion mobile app helps child care providers create more engagement opportunities and is an important community-building tool to connect with parents. The app (available for iOS and Android) allows providers to share photos, videos, and messages about the children's daily activities with their parents. Because it fully integrates with EZCare software, centers can set up automatic alerts about attendance, payments, immunization records, and other important information directly out of EZCare. Parents can even make tuition payments directly through the app.
As a browser-based and mobile-optimized software product, EZCare helps child care staff and administrators manage enrollment, scheduling, billing and payments, staffing, parent communication, and more, without the costly overhead of IT infrastructure. The new EZCare software will provide automatic updates without the need for any downloads, as well as automatic data backups.
For more information about the all-new EZCare software, please visit http://www.ezcaresoftware.com.
Product Overview Video: https://youtu.be/b-KPe4ZCFrs
Download screenshots and logo here: https://drive.google.com/drive/folders/0BwoOTkpdPJ0gaTZYMk9VTHRHOWc?usp=sharing
###
About SofterWare, Inc.
SofterWare, based outside of Philadelphia, PA, was founded in 1981 to develop and support software that is easy to learn, easy to use, and adaptable to users' unique needs. With products including DonorPerfect and EZCare software, the company has grown exponentially from a small entrepreneurial business to a 150+ person company with over 10,000 nonprofit, child care, camp, school, and payment processing clients.
About EZCare
Serving early childhood educators for over 30 years, EZCare makes it easy for thousands of child care centers, preschools, and school-age programs to manage enrollment, billing, staffing, financial reporting, and parent communication. With fully integrated payment processing, a parent-facing administrative portal, and a mobile app built for engaging parents, EZCare helps program directors and staff spend less time on manual administrative tasks and more time enhancing their business and delivering a superior program. Learn more at http://www.ezcaresoftware.com
Editor's Note: Ron Leatherman, VP of Child Care Products at SofterWare, Inc., the parent company of EZCare and DonorPerfect software solutions, is available for telephone interviews. To schedule, please call Sam Goldenberg, Marketing Manager, at 215-628-0400 or email sgoldenberg(at)softerware(dot)com.