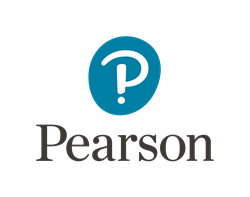 NEW YORK (PRWEB) November 01, 2016
Today, Pearson announced an expanded partnership with Maryville University to launch online degree programs in accounting for the upcoming Spring 2017 term. These programs will provide flexible, industry-relevant accounting education designed to prepare students for current and future trends in the field. Maryville University and Pearson have previously partnered on the recruitment and implementation of other highly successful degree programs.
"Our newest programs expand Maryville University's online degree offerings, accessible from across the country, as well as locally and regionally, in an effort to provide students the flexibility needed to balance work, higher education requirements, and personal responsibilities," said Mark Lombardi, Ph.D., president of Maryville University.
The Maryville University online Bachelor of Science in Accounting program is designed to help students develop a strategic blend of business and accounting skills. With a faculty of accounting professionals and practical, industry-relevant courses, including three early access classes, students will prepare for careers in accounting and can earn credits toward their master's degree.
The Maryville University online Master of Science in Accounting curriculum delivers Becker CPA exam preparation courses, which enable students to prepare for the CPA exam with subject matter experts, while earning their master's degree 100 percent online.
"More than 140,000 new auditing and accounting jobs are expected to open between 2014 and 2024, according to the U.S. Bureau of Labor Statistics. We are excited to collaborate with Maryville University to increase access to high-quality, flexible opportunities that will position individuals for long-term career success in this fast-growing industry," said Todd Hitchcock, senior vice president of online learning services, Pearson.
Upon completing these programs, students can pursue positions such as accountant, financial advisor, auditor, actuary, financial analyst and financial manager. CNNMoney lists the accounting director and financial accounting manager job titles as two of the Best Jobs in America for 2015, which lists "100 careers with big growth, great pay and satisfying work."
Pearson provides comprehensive online program management (OPM) services, and partners with more than 40 higher education institutions across the country to implement and sustain nearly 300 undergraduate and graduate programs, which have produced more than 30,000 graduates. In 2015, a total of 6,672 students graduated from programs powered by Pearson's student support and retention services, a component of many OPM partner solutions.
About Pearson
Pearson is the world's learning company, with expertise in educational courseware and assessment, and a range of teaching and learning services powered by technology. Our mission is to help people make progress through access to better learning. We believe that learning opens up opportunities, creating fulfilling careers and better lives. For more information, visit http://www.Pearsoned.com.
About Maryville University
Maryville University is a private university in St. Louis County, Missouri. Founded in 1872, Maryville University is a comprehensive and nationally ranked private institution with an enrollment of more than 6,400 students. Maryville offers more than 90 degrees at the undergraduate, master's, and doctoral levels to students from 50 states and 47 countries. For more information, visit http://online.maryville.edu/.
Media Contacts:
Scott Overland, scott(dot)overland(at)pearson(dot)com, 202-909-4520