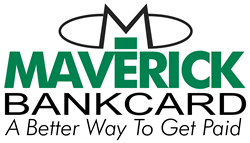 (PRWEB) November 02, 2016
RevGuard®'s cloud-based software as a service (SaaS) technology provides dynamic, optimized A/B testing for the customers of advertisers in the recurring billing, trial/continuity and subscription industries. Whether using the phone, email or web to reach a company, RevGuard's technology presents personalized, split-tested offers to each consumer. Through customer service optimization, RevGuard decreases live customer service costs and chargebacks, and increases revenue and customer lifetime value (CLV).
"RevGuard clients see a dramatic increase in profitability, due to our technology's ability to reduce chargebacks by 23%, refunds 17% and live customer service costs 31%, on average. This, combined with Maverick BankCard's full suite of merchant account management tools, is a game-changing solution for recurring billing, trial/continuity and subscription merchants," said John Petraglia, Director of Strategic Partnerships, of RevGuard.
Maverick BankCard's experience and expertise in the payment processing space is unmatched. With thousands of merchants served and a team of payment processing veterans, business owners experience Maverick's unique merchant-centered model. With fraud on the rise and more businesses increasing their eCommerce presence in the card-absent environment, vendors such as Maverick and RevGuard are becoming more crucial to help businesses operate in a streamlined matter.
Ben Griefer, COO of Maverick BankCard, noted, "RevGuard is at the forefront of automating customer lifetime value, reducing chargebacks, and helping optimize business's profit." Alan Griefer, CEO of Maverick BankCard, then added, "RevGuard's patented technology has helped numerous clients of Maverick, which has proven to us its value. Their experience in the space combined with their technology makes them a very advantageous integrated partner of Maverick."
About Maverick BankCard
Maverick BankCard, Inc. has provided thousands of businesses with complete award-winning merchant services, which includes card processing, merchant funding, ACH processing, fraud prevention, chargeback mitigation along with the cutting-edge processing equipment and software. For more information of Maverick BankCard, please visit https://www.maverickbankcard.com or contact Ben Griefer, COO of Maverick BankCard at ben.griefer(at)maverickbankcard(dot)com.
About RevGuard
RevGuard is a SaaS-based company which uses A/B and Multivariate testing in a Cloud-hosted environment to dramatically improve the profitability of its merchant clients within customer service. Optimized Customer Outcome ("OCO") is a patented technology that operates through Cloud-hosted IVR, web, email and Live CSR applications which fully integrate into customer CRM's. For more information on RevGuard OCO, please visit http://www.revguard.com or contact Walter Long, Sr. Vice President of Business Development at walter(at)revguard(dot)com.