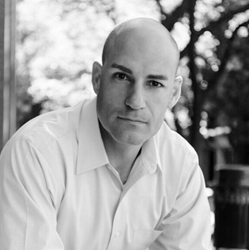 AUSTIN, TX (PRWEB) November 10, 2016
High 5 Promotions' COO, Steven Huskey, will speak at the DEMA Show Expo & Conference for the 6th year on Wednesday – Friday, November 16 - 18, 2016. His four afternoon presentations, "How to Turn Your Website into Your Best Salesperson", "How to Be Successful with Google Adwords", "The Best Free Social Media Tools for the Dive Industry", and "How to Acquire and Use Online Reviews in the Dive Industry", will be held at the Las Vegas Convention Center. These sessions will allow both dive and travel industry professionals from around the world the opportunity to learn how to best utilize the webstore platform in their marketing strategies.
"It's always an honor to speak at the DEMA Show Expo," said Huskey. "As a person who geeks out over sharing knowledge, I appreciate the opportunity to educate an international audience. Knowing I have eager viewers who will put what they've learned into action is inspiring. Moreover, DEMA Show attendees are an international group of business owners and marketing directors that keep me on my toes. I look forward to this conference every year."
Huskey, an Internet marketing consultant and Instructor, has been speaking at this event since 2011. In addition, Huskey speaks about Search Engine Optimization (SEO) at other international events, like the Australian Underwater Products Oceanic Conference. Huskey always looks forward to educating resort owners with accurate, authentic information they can use. To this end, Huskey has written a highly received series of books on Google advertising called Taking the Goo Out of Google. Each seminar comes with a code to download his latest book - free of charge.
High 5 Promotions provides cutting edge, up-to-date Google consulting and SEO advice. Their services also include web design and Google Shopping. Huskey's knowledge has earned High 5 Promotions a healthy scope of international clientele spanning 5 continents.
"Events like DEMA Show provide excellent networking and educational opportunities," Huskey said. "An informative lecture may only be 45 minutes long. You may only learn one or two things during that time. Executing those two things will prove vital to your business." Huskey went on to say, "One of my favorite quotes is by the late business philosopher, Jim Rohn, who said, 'Time is our most valuable asset. Yet we tend to waste it, kill it, or spend it, rather than invest it.' DEMA Show is a wise time investment."
###
High 5 Promotions is an Austin based Internet marketing and SEO company who works with Google (GOOG). Since 2010, High 5 Promotions has been helping clients with Google AdWords, custom-designed websites and SEO solutions. Some of these include online reputation management, behavioral targeting, Google Local, Social Media and more. Stay connected with High 5 Promotions on Google+, LinkedIn, Facebook, and Twitter, or contact CustomerService(dot)High5(at)gmail(dot)com for more information.