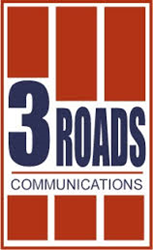 Frederick, Maryland (PRWEB) November 02, 2016
The award­-winning series "The Truth about Money with Ric Edelman," is now available for viewing on Amazon Prime.
The series, produced by 3 Roads Communications of Frederick, MD, covers a broad array of personal finance issues ranging from saving for retirement to paying for college to avoiding identity theft. The series also includes financially focused interviews with celebrities, inspirational lifestyle stories and a series of interviews on how rapidly changing technology will impact the personal finance landscape.
"The Truth About Money" has been broadcasted more than 35,000 times on more than
230 public TV stations and has also been broadcasted internationally. Amazon Prime now gives viewers worldwide the chance to stream Seasons 2 and 3 of the series which has been lauded for making personal finance both accessible and entertaining.