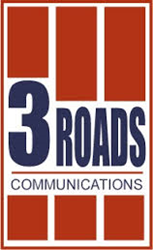 Frederick, Maryland (PRWEB) November 02, 2016
The award­winning series, Unspoiled Planet, is now available for viewing on Amazon Prime.
The series, produced by 3 Roads Communications of Frederick, MD, profiles the areas of the earth that have remained relatively untouched by humans,
and the fascinating animals, insects and plant life that can be found there. While some episodes focus on only one or two animals from a particular region, other episodes focus on the region itself.
Unspoiled Planet has been the recipient of several awards including the Silver Telly in the Nature/ Wildlife Television Program category, the Aurora Platinum Best of Show Award and a Communicator Crystal Award of Excellence. It has been broadcast internationally by the Voice of America.
Amazon Prime now gives viewers worldwide the chance to discover the world comfortably from home by streaming all 13 half­hour episodes. Unspoiled Planet joins other 3 Roads series and documentaries on Amazon Prime including Rescue in the Philippines, For the Love of their Brother, Legends of Airpower and starting next week, The Truth About Money with Ric Edelman.
.
To watch Unspoiled Planet, click here.