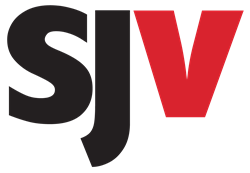 He is very excited to work with his new team and for the opportunity to align common goals with our sales and marketing initiatives.
Kennesaw, GA (PRWEB) November 01, 2016
SJV, the premier information supply chain to the Background Screening Industry, is improving the interaction and support of their client base through the promotion of Jeff Green as the new Director of Client Services, while simultaneously aligning the Client Service, Sales, and Marketing Teams under a direct line of leadership from Vince Brodt, the new Vice President of Client Experience.
In his new role, Jeff's primary responsibility is leading the Client Services Team in their mission to produce the highest levels of customer success possible. "Jeff has a passion for transforming people into exceptional leaders.", said Scott Vanek, Founder and President of SJV. "Jeff is also a key veteran of SJV's Leadership Team, and has an exceptionally high keenness and quickness in understanding and dealing with a business situation in a manner that leads to positive outcomes.", said Scott Vanek.
"After leading our Processing Department for three years, I am beyond excited to return to Client Services.", said Jeff Green, SJV's new Director of Client Services. "SJV has led the charge with innovation and product offerings, and in 2017 we will continue that model as we set a new industry standard for exceptional service. We will accomplish this through the continuous training and development of our strongest asset: our team".
SJV understands complete alignment across their Sales, Marketing, and Client Services Teams will produce exceptional service for their customers. In his new position, Vince Brodt will be responsible for leading all three of these teams with a unified vision. "Vince's passion for customer success is unparalleled within our business.", said Scott Vanek, Founder and President of SJV. "He's spent a decade building our brand and instilling trust within our customers, and this new role will see him doing even more of the same."
"I'm very excited for all the ways that Jeff and I are going to transform the overall client experience at SJV. We believe in the power of SJV's entire team, and through them we will deliver an incredible, unmatched experience for our clients.", said Vince Brodt, Vice President of Client Experience.
ABOUT SJV:
SJV & Associates is a Global Solutions Provider, combining innovative technology with human expertise. Driving the highest standards for time service and accuracy with Conventional Court Research, Automated Court Research, International Solutions, MedEx Solutions, and our Verifications Suite; SJV is the Premier Information Supply Chain to the Background Screening Industry.
SJV is also the only firm in its direct marketplace to maintain an ISO 9001:2008 Certified Quality Management System, ensuring superior quality research, results, and customer service for their entire client base. For more information, visit http://www.sjvassoc.com or contact us directly at 800.203.0582 or via e-mail at Solutions(at)sjvassoc(dot)com