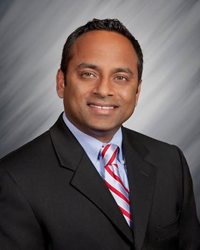 Fishers, Indiana (PRWEB) November 01, 2016
Mario Massillamany, partner at Massillamany & Jeter LLP, has been made aware that a growing number of Hoosiers are being defrauded out their hard earned cash. While the average individual would prefer not to have to serve on Jury Duty and receive a summons to appear for Jury Duty, con artists are preying on these emotions. In the Southern District of Indiana citizens are being targeted by phone. An individual calls identifying themselves as a "Federal Agent" and begins to put pressure on the victim to satisfy the situation immediately.
The perpetrators identify themselves as individuals that are associated with federal agencies or a federal warrant service. They claim that an arrest warrant has been issued for failure to appear. The perpetrators then instruct the victim that they may avoid being arrested if they simply pay a fine. Victims of this scam are being asked to pay thousands of dollars in fines. They require that the victim pays over the phone via debit card, PayPal, or alternative method.
Massillamany & Jeter LLP wants you to be careful of these scams. The number one identifier that is fraudulent activity is the absence of a summons. Legitimate notice for Jury Duty will come from an official court summons and delivered via U.S.P.S. Law enforcement agencies do not attempt to satisfy fines via telephone for failure to appear for jury duty. No Law enforcement agency will seek or ask an individual to provide personal information via telephone. Individuals who miss jury duty may be contacted by the Clerks Office but may be ordered to appear before a judge, not penalized and expected to pay a fine over the phone. This can be verified by contacting the United States District Court Clerk's Office at 317-229-3700. If an individual has been contacted by someone that has requested such payments, they are also encouraged to contact the District Court Clerks Office and notify them that they may have been targeted for juror fraud. Individuals are also encouraged to contract the Marion County Prosecutor's Office at 317-327-5600.
Massillamany & Jeter LLP is a full-service law firm based in Hamilton County but serving the entire State of Indiana. Mario Massillamany began his career as a public interest lawyer, serving his community at the local, state, and national level. Mario served as a deputy prosecutor and general counsel in Marion County. Following his years in public service, Mario had a nationwide practice while working for Indiana's largest law firm, and one of the top 100 largest firms in the country. In 2015, he joined forces with Chris Jeter to start Massillamany & Jeter LLP. The firm focuses its practice in the areas of personal injury, criminal defense, corporate law, civil litigation, family law, estate planning, appeals and government services. The Firm has offices in Fishers, Carmel, Noblesville, Plainfield, Greenwood, and Lawrence.
For more information, please visit http://www.mjattorneys.com or visit us on social media:
Facebook: http://www.facebook.com/mjattorneys
Twitter: @massjeter