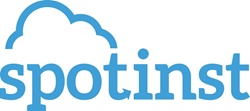 Spotinst does the hard work of identifying the best performing compute resources for the price from a large number of the constantly evolving options including virtual machines from AWS and Google Cloud Platform and now bare metal from Packet.
SEATTLE, Washington (PRWEB) November 02, 2016
Spotinst, a leading cloud optimization company, today announced a technology integration with Packet.net, the leading bare metal cloud for developers, to create the industry's first and only spot market for bare metal compute.
With the inclusion of Packet's bare metal cloud servers in Spotinst's Elastigroup Platform, Spotinst and Packet have created the first spot market that includes the power of dedicated servers. As a result, enterprises have a compelling new option to increase efficiency, improve overall performance, and achieve significant cost savings through seamless, dynamic optimization of cloud infrastructure.
"Spotinst does the hard work of identifying the best performing compute resources for the price from a large number of the constantly evolving options including virtual machines from AWS and Google Cloud Platform and now bare metal from Packet," Spotinst CEO Amiram Shachar said. "Including Packet's excess bare metal capacity in our Elastigroup Platform is a huge win for customers, helping them to save 60 to 80 percent when compared to on demand pricing."
Spotinst's market-leading technology includes predictive analytics and proprietary algorithms that enable customers to run high demand, persistent applications with 100 percent reliability while simultaneously taking advantage of aggressively priced spot instances.
"Packet's integration with Spotinst is a great example of how workloads are becoming increasingly portable and cloud agnostic," Packet CEO Zachary Smith said. "With the addition of Packet's powerful bare metal servers to Spotinst's support of other public clouds, we are confident that users will see impressive savings on even their most demanding application environments."
The integration with Spotinst is made possible by Packet's unique bare metal automation platform, which delivers curated bare metal server configurations in less than 10 minutes from three global data centers. Unlike cloud offerings from Amazon and Google, Packet's automation is achieved without the use of a hypervisor or virtualization, enabling workloads to access the full horsepower of each server for ideal performance and efficiency.
As a result of the technology integration, Spotinst's 400+ customers and Packet's 4,000+ customers will be able to bid on unused, dedicated bare metal servers in Packet's data centers.
"The ability to transparently and quickly move workloads back and forth between various virtual machines and also bare metal servers helps customers find the best price and the best performing resource," Shachar said. "In many ways, this is the promise of "cloud native" or container technology, and we are enhancing that promise through our partnership with Packet."
Spotinst's predictive analytics and proprietary algorithms enables use of reliable, cost-effective spot markets for computing resources.
As the cloud market continues to mature, CEOs, CIOs and other corporate decision makers are exploring comprehensive optimization options to balance between their deployment costs and performance. One emerging trend is the spot market for cloud environments.
Amazon created its version of a spot market in 2009 to optimize its data center utilization by leveraging their spare capacity and offering it at significantly reduced rates through a public bidding process. Spot instances can provide remarkable savings on compute resources in the cloud when compared to higher-priced on-demand or reserved instances, but the spot market is not without risks. For example, if a customer pays for on-demand or reserved instances, AWS gives the spot user two minutes notice before providing that spot instance to the higher paying customer.
Through its Elastigroup Platform, Spotinst eliminates these risks by using predictive analytics and proprietary algorithms to identify and terminate spot instances that are about to be "interrupted." Prior to interruptions, Spotinst automatically and transparently transitions applications to the least expensive "available" spot instance(s) with absolutely no downtime regardless of application type or demand requirements.
As a result, Spotinst elegantly addresses cloud cost and management challenges with the reliable and efficient use of spot market resources to reduce cloud computing costs by up to 80 percent compared to on-demand instance pricing while still delivering 100 percent availability for persistent applications.
Despite the compelling savings available via spot markets, only 14 percent of corporations are leveraging spot markets to reduce or control cloud computing costs, according to a recent survey by IDG.
"The integration of Packet and Spotinst creates exciting opportunities for corporations to benefit from the lowest bare metal server prices in the market and amplifying those savings by leveraging spot market offerings," Shachar said.
About Spotinst
Spotinst has created a SaaS-based cloud cost optimization solution that reduces cloud computing costs by 60 percent to 80 percent using predictive analytics and proprietary algorithms to forecast and leverage spot markets available from AWS, Google Cloud Platform, Microsoft Azure and now Packet.net's bare metal cloud.
Through its unique Elastigroup Platform, Spotinst reliably delivers 100 percent cluster portability and availability while dramatically reducing cloud costs. The Elastigroup Platform already is deployed by more than 400 leading companies including Cadence Design Systems, Chegg, Vungle and TicketMaster. To learn more, please visit http://www.spotinst.com
About Packet
Founded in 2014, Packet's proprietary technology automates physical servers and networks without the use of virtualization or multi-tenancy to provide on-demand compute and connectivity. Customers can either build on Packet's public cloud service or leverage advanced automation software to enable their own private compute infrastructure.
The company is headquartered in New York City and maintains an advanced global IP network between its data center locations in New York Metro (Parsippany, NJ), Sunnyvale (CA), Amsterdam (NL) and Tokyo (JP). Packet is a member of the Cloud Native Computing Foundation (CNCF) and supports many open source projects, including Memcached.org, which uses Packet to perform automatic performance and burn-in testing of new features.
Media Contacts:
Peter Moran
Indicate Media for Packet.net
peter(at)indicatemedia.com
347-880-2895
Bob Silver
Silver Strategic Communications for Spotinst
bob(at)bobsilverpr.com
206-355-2993