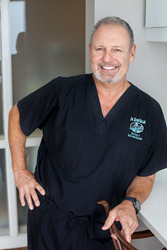 Mt. Pleasant, SC (PRWEB) November 01, 2016
New patients with temporomandibular joint, or TMJ, issues or jaw pain can now receive TMJ treatment utilizing the latest technology from Dr. Kevin Hogan, trusted dentist in Mt. Pleasant, SC. Dr. Hogan now uses the VATECH PaX-i3D Green Cone Beam CT imaging technology, to more precisely evaluate and treat temporomandibular joint disorder (TMD).
As a trusted dentist in Mt. Pleasant, SC, Dr. Hogan has analyzed and treated many TMD cases. By utilizing the cutting-edge VATECH PaX-i3D Green Cone Beam CT imaging system, Dr. Hogan is able to capture precise three-dimensional images to create an interactive map of each patients' oral structure in only six seconds or less. Symptoms of TMJ disorders are varied and include stiffness in the jaw muscles, limited ability to move the jaw and grating or popping noises that occur when the mouth is closed or opened. There can be multiple causes of TMD, including injuries to the jaw, autoimmune diseases and bruxism, or teeth grinding, however, advanced technology like Dr. Hogan's Cone Beam CT allows him to analyze the underlying cause of their symptoms more effectively.
Although initial symptoms of TMJ issues may be fairly mild, without treatment they can progress and may eventually cause significant pain. To avoid significant discomfort and complications associated with untreated TMD, patients are encouraged to seek the help of a highly-trained dentist as soon as they notice symptoms. Patients who are not sure if their symptoms are being caused by problems with their temporomandibular joint are still encouraged to receive an evaluation and find out the underlying cause of their discomfort.
Dr. Hogan is a respected Mt. Pleasant, SC dentist who encourages those who think they may have TMD to visit his office for an evaluation and TMJ treatment. Appointments can be quickly arranged by calling 843-216-0908 during regular business hours.
About the Doctor
Dr. Kevin Hogan is a general dentist providing individualized care for patients in Mt. Pleasant, SC. Dr. Hogan is a graduate of the Indiana University School of Dentistry and has completed hundreds of hours of continuing education courses to stay contemporary with the latest dental technologies. In addition, he has also completed coursework with the Dental Organization for Conscious Sedation and has lectured at the University of North Carolina, Emory University, the Saginaw Valley University and AUA-American University of Antigua on head and neck anatomy and oral pathology. Dr. Hogan is a member of the American Dental Association, International College of Cranio-Mandibular Orthopedics, Academy of Laser Dentistry, International Association of Physiologic Aesthetics, Institute for Advanced Laser Dentistry, DOCS (the Dental Organization for Conscious Sedation), International Congress of Oral Implantologists and the South Carolina Dental Association. He is also a past member of the American Straight Wire Orthodontic Association, Maxillofacial Orthopedic Growth and Development, the American Academy of Pediatric Dentistry and the Functional Orthodontic Society. He and his team are dedicated to providing exceptional oral care to patients through personalized treatment plans. To learn more about the services offered by Dr. Hogan, please visit his website at http://www.smilesbyhogan.com or call (843) 216-0908.