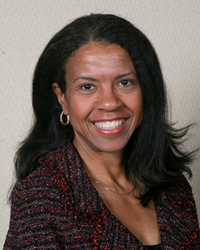 Atlanta, Georgia (PRWEB) November 03, 2016
Georgia State University will host a day-long symposium Nov. 9 exploring racial equity and social inequality in Atlanta, a city experiencing significant demographic and social changes.
"Still the Black Mecca?: Race, Social Inequality and Urban Displacement in 21st Century Atlanta" will be held from 1 to 7 p.m. at the Georgia State College of Law Building, 85 Park Place, N.E. The event is free and open to the public.
Panelists will discuss structural racism and political, cultural and economic solutions. The event will connect scholars, activists and students in the struggle for racial justice in the historic capital of the Civil Rights Movement.
Andrea Young, director of the Andrew Young Foundation and daughter of civil-rights icon Andrew Young, a former U.S. ambassador and mayor of Atlanta, will be a panelist. Other panelists include scholars from Georgia State, Emory University, Spelman College, Clark Atlanta University and the Georgia Institute of Technology, as well as local clergy, artist and activists.
The symposium is organized by Georgia State's Department of Sociology, the James Weldon Johnson Institute at Emory University, and the Department of Sociology and Criminal Justice at Clark Atlanta University.
For more information about the event, the program of sessions for the symposium and registration, visit http://www.raceinatl.com.