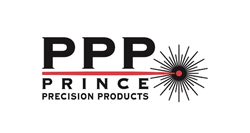 "Having recently become the first ISO 9001:2015-certified metal fabricator in Macon, we're a great resource for suppliers in the Southeast," said Art Prince, President of Prince Precision Products
Macon, Ga. (PRWEB) November 03, 2016
Prince Precision Products, an ISO 9001:2015-certified contract manufacturer specializing in the rapid production of precision cut-and-formed and machined metal products, will exhibit its capabilities at Booth 315 at the Southeast Design-2-Part Trade Show held in Nashville's Music City Center, November 9–10, 2016.
Continuing its mission to deliver OEMs and suppliers located throughout the Southeastern United States precision metal products the first time, on time, Prince Precision Products will aim to connect with engineering and manufacturing firms in need of small to mid-sized runs of high-quality parts made using precision cutting, CNC machining, and robotic welding.
"Having recently become the first ISO 9001:2015-certified metal fabricator in Macon, we're a great resource for suppliers in the Southeast who need hundreds or thousands of high-quality precision metal products quickly," said Art Prince, President of Prince Precision Products.
Visit http://www.princeprecision.com to learn more about Prince Precision Products.
About Prince Precision Products
Prince Precision Products is an ISO 9001: 2015-registered contract manufacturer that specializes in the rapid turnaround of precision metal products. Founded in 2008, Prince Precision Products is an outgrowth of parent company Prince Service and Mfg., a heavy metal fabricating company in business since 1965. Based in Macon, Ga., Prince Precision partners with suppliers and OEMs throughout its home state of Georgia and the surrounding Southeastern United States.
###