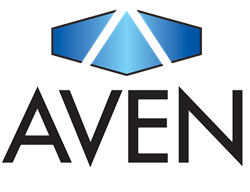 Ann Arbor, MI (PRWEB) November 03, 2016
Aven Tools is pleased to announce the new redesigned http://www.aventools.com website! The new website provides a new look, improved navigation, a user-friendly interface, ability to search, and an easy-to-use shopping cart.
Aven Tools is headquartered in Ann Arbor, Michigan, 4330 Varsity Dr. Ann Arbor, MI 48108 Aven Tools is a supplier of high performance tools for microscopy, inspection, and precision assembly. Aven's world class Custom Digital Microscopes & Video Inspection Systems are tailored to your specifications.
Mike Shahpurwala, President of Aven Tools said, "We would like to thank everyone at Miller Media for bringing to life a fantastic new web site for us. Tim Doyle, our in-house Media Manager, was instrumental in updating all of the product attributes of over 700 unique products. Great work!"
The new site design provides our online visitors with dramatic improvements in navigation, appearance and accessibility. The homepage welcomes you with eye pleasing colors, a clean uncluttered design, moving product images and the ability to easily select a product. The 'search' feature was created with streamlined search functionality to enable you to quickly find any product on our website. In addition, footers and sidebars on every page provide intuitive site navigation. We invite you to explore the new Aven Tools website and discover all that we have to offer.
Please contact us at: sales(at)aveninc(dot)com or Phone: (734) 973-0099
Miller Media, also located in Michigan, is a full service Google Certified, Digital marketing firm providing B2B & B2C solutions and advice on Pay-Per-Click Management, Website Development, Website Design, & Search Engine Optimization. The Aven Tools website has been dramatically redesigned with a fresh new look. "We're thrilled to have the opportunity to help Aven expand awareness & distribution of their products". "We love working with great brands here in Michigan!" To contact Miller Media: Email: info(at)millermediainc(dot)com, Phone: 248.528.3600, http://www.millermediainc.com