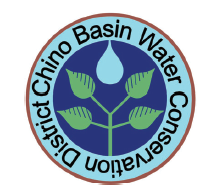 There is a huge demand for professionals who can help property owners reduce water use while maintaining attractive, useful, and biodiverse landscapes
Montclair, CA (PRWEB) November 02, 2016
Chino Basin Water Conservation District is now offering a new certification for professionals interested in advancing their careers by designing, building and maintaining sustainable and water efficient landscapes.
The Watershed Wise Landscape Professional (WWLP) certification training, taught by CBWCD's partners from the Green Gardens Group (G3), is targeted toward irrigation, landscape contracting, parks and public works professionals and landscape consultants. G3 designed the certification to build a proficiency in evaluating and retrofitting irrigation systems and incorporating rainwater harvesting features into landscapes. The Watershed Wise Landscape Professional program has earned the U.S. Environmental Protection Agency's WaterSense certification for irrigation system auditing.
"With the ongoing drought and increasing constraints on our water supply, there is a huge demand for professionals who can help property owners reduce water use while maintaining attractive, useful, and biodiverse landscapes," said Drew Ready, CBWCD's Conservation Program Manager. "This training develops understanding and a skillset that will lead to significant water conservation in the urban landscape."
A certified Watershed Wise Landscape Professional or WWLP will be able to evaluate sites and manage landscapes using what is known as the "Watershed Approach." This means treating each yard, parkway or landscape like a mini-watershed and includes building healthy soil, capturing rainwater, selecting climate-appropriate plants and using highly efficient irrigation only as needed. As part of the course, participants will learn how to conduct an irrigation audit, design a landscape using a water budget, remove turf without chemicals and build a rain garden to capture stormwater. Following completion of the course, participants interested in earning the certification will need to pass the WWLP certification exam, submit a landscape site evaluation and maintain annual continuing education unit (CEU) requirements.
"Individuals who earn this certification will play a crucial role in helping to change the climate through landscapes," said Pamela Berstler, G3 founder. "They'll gain a deeper understanding of the relationship between plants, soil and water and learn how even small gardens can improve the health of our local ecosystems, all without sacrificing the beauty we expect in our landscapes."
The two-day, 16-hour workshop will next be offered at CBWCD's Water Conservation Campus in Montclair on Wednesday, December 7 and Thursday, December 8, from 8 am to 5 pm each day. The California Dept. of Water Resources and the Building Industry Association of Southern California's Baldy View Chapter contributed funding for this certification as part of their efforts to reduce outdoor water use. The course fee is $150 (a $600 value) and participants can register online.
Founded in 1949, Chino Basin Water Conservation District owns and maintains groundwater recharge basins and offers water conservation education, demonstration and training programs through its Water Conservation Campus and demonstration garden. Chino Basin Water Conservation District's state-of-the-art facility and garden are a hub for community members interested in learning how to conserve water. Every month, the district offers landscape and irrigation workshops – many of them free – for beginners and professionals alike interested in reducing water use and creating sustainable, climate-appropriate outdoor spaces. The district's workshop and event schedule is available online.