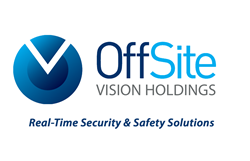 We are excited to be exhibiting at ISC East for the second year in a row and continue the momentum we built last year, states Mark Eklund, OSVH's President
Red Bank, NJ (PRWEB) November 02, 2016
OffSite Vision Holdings,Inc. (OSVH), specialists in real-time security and safety solutions, today announced that the company will be exhibiting at the ISC East show, the east coast's largest security show that brings together the top security professionals in the industry. The ISC East show will take place from November 16th -17th 2016 at the Javits Convention Center in New York City and attracts over 4,500 physical security buyers from the Northeast corridor. This is the second year that OSVH will be showcasing its EmergenZ™ life safety solutions at booth #566, and feature live demos of EmergenZ™ Asset Secure. Attendees will learn how they can protect their valuable assets and keep them secure at all times. This easy-to-use unique solution provides a complete audit trail of Asset Entry/Departure and offers real-time inventory of assets that quickly identifies unauthorized removal attempts 24/7.
OSVH will also be showcasing its EmergenZ™ solutions that identify the location of people and high-value assets, from anywhere at any time. Attendees will be able to see first-hand how to protect their facilities 24/7 with the EmergenZ™ suite of solutions. "We are excited to be exhibiting at ISC East for the second year in a row and continue the momentum we built last year. This show is the perfect opportunity for us to show our real-time inventory tracking solutions to security professionals in multiple vertical markets that will benefit from our solution," states Mark Eklund, OSVH's President.
At this year's show, OSVH will be featuring some of the leading technology vendors in the industry at its booth. To see OSVH's list of partners, attendees can stop by booth #566 and also enter a raffle for a chance to win a gift card. OSVH continues its strong commitment to delivering real-time security solutions that enhance effective decision-making during complex emergency and security events by connecting technology, people, and data. For further information on the EmergenZ™ product line go to http://www.offsitevision.com.
About OffSite Vision Holdings, Inc.
Founded in 2013, OffSite Vision Holdings, Inc. (OSVH) offers real-time security and life safety solutions and works with companies who are looking to protect their employees, assets and intellectual properties in various vertical markets including commercial enterprises, federal and state government, utilities, pharmaceutical, and schools. Currently, OSVH has Sales & Marketing offices in Bohemia, NY and Corporate offices in Red Bank, NJ. With a focus on data collection and analytics, the company has developed a unique solution that solves specific security problems that have not been able to be solved in the past. OSVH helps companies and emergency responders "see what cannot be seen" and quickly identifies a situation for quick response and mitigation. With 24/7 situational awareness capabilities in place, lives can be saved by being prepared.
OSVH offers optimized technologies for dynamic M2M cloud-based environments including mobile and wireless communications, web-based data delivery services, cutting-edge sensor and RFID technologies, and location intelligence. Flagship products include EmergenZ™ Evac, EmergenZ™ Response, EmergenZ™ Asset Secure, and EmergenZ™ Outdoor Secure. All solutions provide cloud-based, highly scalable security options that identify the location of people and high value assets, from anywhere at any time. For further information on OSVH, please visit http://www.offsitevision.com
PR Contact:
Monique Merhige, President
Infusion Direct Marketing & Advertising, Inc.
Phone: 631-846-1558
Email: monique(at)infusiondirect(dot)com