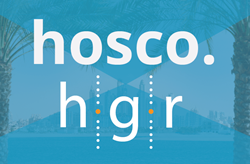 Barcelona, Spain (PRWEB) November 07, 2016
Founded in 2004 by Jeff Ross, h-g-r is one of the first specialized online job boards for the hospitality industry. To date, h-g-r has helped over 20,000 talents and 400 high-end employers meet and interact.
In the upcoming months, hosco will gradually integrate h-g-r's portfolio of candidates, employers and collaborating hotel schools around the globe.
"The matching of employers and talents in hospitality is still very inefficient and highly fragmented with numerous local players. In parallel to our geographic expansion, acquisitions like h-g-r's will play a critical role in our journey to regroup the world's fastest growing and most international industry together online," said Olivier Bracard, Co-Founder & CEO of hosco.
"h-g-r was a strong candidate as our missions and target audiences have always been aligned. The potential to service our users grows strongly by integrating what Jeff and his team at h-g-r have built since 2004," adds Carl Julien, Co-Founder & COO of hosco.
"This is such an exciting moment in the 12-year history of h-g-r, and I couldn't imagine a better partner than hosco," said Jeff Ross. "In hosco, we have found a great match who shares our vision and passion for making real change in talents' professional lives through access to jobs, connections and learning opportunities."
About hosco
hosco is the world's leading hospitality network connecting talents with top employers internationally. hosco supports professionals throughout their careers with relevant jobs, career advice and networking opportunities. Today, more than 65,000 members, 105 hospitality schools and 1,500 employers around the world make up the hosco network.
hosco operates from Geneva, Barcelona and Dubaï. Learn more about hosco by visiting: http://www.hosco.com
About h-g-r
Hospitality Graduate Recruitment (h-g-r) – http://www.h-g-r.com – helps hospitality students and graduates to find employment and training opportunities within all sectors of the hospitality industry globally.
h-g-r offers hospitality employers a niche job board for recruiting entry level, supervisory, trainee and junior management candidates from over 100 partner hotel schools internationally.
Learn more about h-g-r by visiting: http://www.h-g-r.com