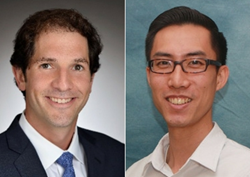 Yorba Linda, CA (PRWEB) November 15, 2016
Preclinical imaging enables the measurement and assessment of biological processes in vivo utilizing methodologies such as bioluminescence, fluorescence and positron emission tomography (PET) to assay cells, tissues, and living organisms. PerkinElmer's suite of optical and PET research scanners set the industry standard for sensitivity, quantitative accuracy, and data reproducibility. Such instruments helped to enable premier research institutions, like UCLA, the opportunity to advance preclinical and translational science while fostering collaboration among imaging laboratories both internally and externally. In this institutional highlight webinar series, participants will hear UCLA researchers share insight on how a successful imaging program at UCLA has been instrumental in generating novel models of disease and conducting cutting edge research.
Employing several imaging modalities, these studies demonstrate a successful model for noninvasive, in vivo examination of spine implant infection where both bacterial burden and host inflammation can be monitored longitudinally in real-time without requiring animal sacrifice.
The two UCLA researchers presenting during this webinar are Dr. Nick Bernthal, of the UCLA Global Orthopaedic Initiative, and Dr. Jason Lee, Director from the Department of Molecular and Medical Pharmacology (DMMP) at the David Geffen School of Medicine at UCLA.
Bernthal is currently the chief at the Division of Musculoskeletal Oncology and director of the UCLA Global Orthopaedic Initiative. He graduated magna cum laude and phi beta kappa from Princeton University and received alpha omega alpha honors from Cornell University Medical School. He did his residency at UCLA in orthopaedic surgery and did fellowships in orthopaedic research and musculoskeletal oncology at UCLA and the Huntsman Cancer Institute, respectively.
Lee is the director of the Preclinical Imaging Technology Center at the Crump Institute for Molecular Imaging in the Department of Molecular and Medical Pharmacology (DMMP), at the David Geffen School of Medicine at UCLA. He received his doctorate in DMMP under Dr. Caius Radu and his postdoctoral training in molecular imaging at Memorial Sloan Kettering Cancer Center under Dr. Vladimir Ponomarev. His work focuses on the development and integration of in vivo imaging assays to quantitatively assess the functional dynamics of health and disease, and to study associated therapeutic interventions in preclinical models.
This webinar, hosted by LabRoots at no cost to users, will be presented December 1, 2016 at 8:00 a.m. PT, 11:00 a.m. ET; the presentation will be followed by a live Q&A. To get the full details of this webinar and to register, click here.
About LabRoots
LabRoots is the leading scientific social networking website and producer of educational virtual events and webinars. Contributing to the advancement of science through content sharing capabilities, LabRoots is a powerful advocate in amplifying global networks and communities. Founded in 2008, LabRoots emphasizes digital innovation in scientific collaboration and learning, and is a primary source for current scientific news, webinars, virtual conferences, and more. LabRoots has grown into the world's largest series of virtual events within the Life Sciences and Clinical Diagnostics community.