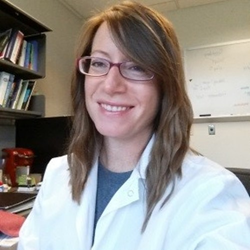 Yorba Linda, Ca (PRWEB) November 10, 2016
Understanding physiological mechanisms regulating growth and nutrient deposition in rainbow trout is central to establish production practices that optimize these traits. Analyzing expression of numerous genes across several physiological mechanisms is essential to characterize a systemic treatment response.
Three independent multiplex RT-PCR assays were designed using the GenomeLab GeXP™ Genetic Analysis System to measure expression of 90+ genes across various physiological and biochemical mechanisms. Data from these assays have directly advanced our knowledge of the roles of sex steroids in nutrient repartitioning during sexual maturation, effects of phytoestrogens on nutrient metabolism and growth signals, and mechanisms involved in the fasting and compensatory growth response in rainbow trout.
SCIEX will sponsor a webinar highlighting these recent findings and how to gain a better understanding of rainbow trout growth physiology through functional genomics. The data have also been used to identify genes associated with catabolic responses which are promising candidates for functional knock-out studies using CRISPR/Cas9 technology. Mutant genotypes were characterized by PCR amplification of the target region using a fluorescently labeled primer followed by capillary electrophoresis on the Genetic Analysis System
Dr. Beth Cleveland, growth physiologist for the US Department of Agriculture (USDA), National Center for Cool and Cold Water Aquaculture, will be the presenter during the event.
Cleveland received her doctorate in animal and food science from West Virginia University where her research focused on amino acid biochemistry. She is currently with the Agriculture Research Service at the USDA National Center for Cool and Cold Water Aquaculture as a growth physiologist. Her research there defines mechanisms that regulate growth and nutrient partitioning in rainbow trout, with a particular emphasis on identifying endocrine factors that affect protein accretion in skeletal muscle.
SCIEX's webinar, hosted by LabRoots at no cost to users, will be presented December 13, 2016 at 8:00 a.m. PT, 11:00 a.m. ET. To get the full details of this webinar and to register, click here.
About SCIEX
SCIEX helps to improve the world we live in by enabling scientists and laboratory analysts to find answers to the complex analytical challenges they face. The company's global leadership and world-class service and support in the capillary electrophoresis and liquid chromatography-mass spectrometry industry have made it a trusted partner to thousands of the scientists and lab analysts worldwide who are focused on basic research, drug discovery and development, food and environmental testing, forensics and clinical research.
With over 40 years of proven innovation, SCIEX excels by listening to and understanding the ever-evolving needs of its customers to develop reliable, sensitive and intuitive solutions that continue to redefine what is achievable in routine and complex analysis. For more information, please visit sciex.com.
About LabRoots
LabRoots is the leading scientific social networking website and producer of educational virtual events and webinars. Contributing to the advancement of science through content sharing capabilities, LabRoots is a powerful advocate in amplifying global networks and communities. Founded in 2008, LabRoots emphasizes digital innovation in scientific collaboration and learning, and is a primary source for current scientific news, webinars, virtual conferences, and more. LabRoots has grown into the world's largest series of virtual events within the Life Sciences and Clinical Diagnostics community.