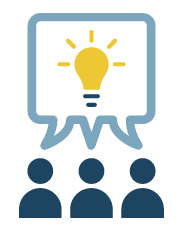 Software alone doesn't solve business problems
(PRWEB) November 03, 2016
The Effective Meeting Results Program from Lucid combines training, tools, and support for business leaders who aspire to improve operational efficiency and drive tangible business outcomes across an organization.
The program framework combines Lucid's meeting management platform with the expertise of industry experts to provide best practices consulting, in-meeting facilitation, and customized mentorship for company leaders and their teams.   
All business leaders want to improve their meeting performance. Yet to take full responsibility for the quality of their meetings, they need a combination of information, tools, training, and support - all delivered over time.
Today's meeting technology and training vendors traditionally offer only one of these components - they leave it up to buyers to figure out how best to use software or they teach best practices, yet don't always show how to apply them to a company's business.
Each phase of the Powerful Meeting Results Program lays a solid foundation that contributes to the success of the following steps. Below is a brief overview of the phases:
1. Leverage data-gathering tools to assess the strengths, weaknesses and costs of current meeting practices to pinpoint opportunities for learning and change
2. Create software-driven meeting templates customized to an organization's specific needs
3. Select teams to receive training in meeting facilitation fundamentals and the use of meeting management software
4. Practice new skills in regular meetings, with experts present, until team members can manage on their own with confidence and skill
5. Develop a measurement and evaluation plan that provides key metrics to senior management and tracks changes produced by the program
Business leaders spend a great deal of time reviewing the metrics of success in their businesses - whether it be revenues, profits, time to market, or even marketing reach. However, because the true success of meetings has yet to be measured, they can still be seen as a waste of time.
With the Effective Meeting Results Program, organizations will be able to qualitatively and quantitatively measure the success of their meetings, and in turn leaders can make decisions for continuous improvement.
Lucid's core team of meeting experts understand the importance of team collaboration and operational efficiency, and concentrate on three focus areas: 
1. Facilitation Training
2. Software Expertise
3. Change Management
"Software alone doesn't solve business problems, and although facilitation training is incredibly important, it doesn't provide a way to quantitatively measure success," says Elise Keith, Lucid Meetings founder. "The Effective Meeting Results Program combines both - along with live mentorship and change management principles - allowing leaders to drive real, tangible results from meetings."
To determine if your company qualifies for the program, take the online survey or visit the Lucid Meetings website to learn more.
Effective communication and decision-making throughout an organization requires unwavering commitment from executive leadership. Make meetings a source of professional development and organizational health with the Effective Meeting Results Program.