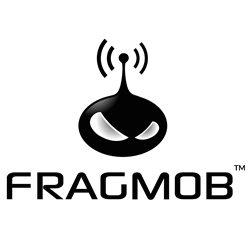 With a bundled package, clients may be able to save on integration costs and lower service fees.
(PRWEB) November 07, 2016
Fragmob, an innovator of mobile app tools for independent sales reps, and iCentris, a leader in web software tools for direct sellers, today announced a new partnership between the two technology companies.
The partnership will offer a full and integrated web and mobile suite unlike any offering available.
-- Combined offering with enhanced features leveraging the best of web and mobile, such as action alerts triggered via mobile push notifications
-- Massive cost savings - with a bundled package, clients may be able to save on integration costs and lower service fees
-- Compatible with all third party software providers and internally built systems
"For years, we have admired Fragmob for their innovation in mobile as well as their above-and-beyond style of customer service," said Brent Jorgensen, President at iCentris.
"We are honored to work more closely with iCentris, a longstanding titan in the industry," said Jonathan Shapiro, Co-Founder, President & CFO at Fragmob. "They are a company that has continued to build robust and flexible web tools to move forward the technology in the direct sales industry."
About Fragmob
Fragmob is a San Diego based mobile software company offering white-label sales and productivity tools for independent salespeople worldwide. As a mobile app creator, Fragmob specializes in understanding what goes on in the brains of professionals who aren't trapped behind a computer and focuses on products and methodologies that drive, or instigate, specific actions and behaviors. Learn about instigating action at Fragmob.com.
About iCentris
iCentris empowers individuals and companies to grasp their full potential using technology that increases productivity and has measurable results. With marketing platforms, productivity tools and personalized experiences, iCentris solutions help users to attract new prospects, retain new recruits and build strong leadership. See more at iCentris.com.