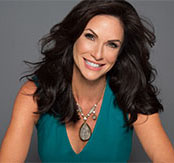 "The seemingly small changes that I make as a stager, and my work as an instructor, affect how people live and interact.~ Kara Woods
New York, New York (PRWEB) November 04, 2016
The Academy of Home Staging and Design is proud to announce, Kara Woods appointed The Boston Globes new "Ask Me" correspondent.
As a trainer for The Academy of Home Staging & Design, Kara enjoys figuring out students' needs and translating the abstract into practical, on-the-job examples. Kara is the trainer for the New York area in a 6 day duel certification course, Advanced Home Stager and Staging Design Pro. This hands-on course offers students a deeper understanding and approach to Home Staging and equips the students with all of the tools to start a home staging business.
Kara has over 15 years of Staging experience from her own staging business, Stage to Move and has won many awards in the design field. Recently winning RESA's ( Real Estate Staging Association) Occupied Stager of the Year award.
Because of Kara's expertise and knowledge of the Home Staging business this makes her not only a great trainer, but a great correspondent for The Boston Globe's: Ask A Stager column.
The Academy is very proud to have Kara Woods as part of their team. Way to go, Kara!
If interested in the Home Staging field and for more information, click here: The Academy of Home Staging & Design