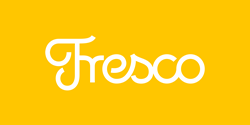 "Fresco 3.0 gives our citizen journalist community the ability to interact, to like and share content they admire, and to learn more about what's happening around them and across the country."
New York, NY (PRWEB) November 03, 2016
Today, citizen journalism app Fresco continues its mission to change the way people consume news by introducing Fresco 3.0. This latest update encourages users to interact with each other via social sharing, following, comments, and enhanced profiles that capture all the stories a person has posted as well as stories they've liked from other citizen journalists.
Additionally, Fresco 3.0 includes:
*Real-time in-app feedback on shooting videos that tells users when they need to be more stable and when they need to slow their panning shots.
*Easy support for 1099s. Fresco prompts users on-screen to fill out required information so that Fresco can issue the required documentation.
*"Global" assignments that are not restricted to a geographical area so that Fresco and its partner newsrooms can issue theme-based assignments, including themed assignments for holidays and national events.
*Extremely fast and robust video uploading system, allowing users to upload 1080p or 4K quality videos with ease, getting their content to buyers in the quickest way possible.
"Our goal at Fresco has always been to change the way people participate in the news they consume," said CEO and founder John H. Meyer. "Fresco 3.0 gives our citizen journalist community the ability to interact, to like and share content they admire, and to learn more about what's happening around them and across the country."
Launched in September 2015, Fresco connects citizen journalists with local newsrooms, who create assignments based on what they want to use for broadcast. Users within a designated radius receive alerts for the assignment and can submit videos or photos for use on-air. People can also use the app on their own to upload videos and photos of events they witness. Users receive $50 for videos and $20 for photos used by newsrooms. Fresco 3.0 is available on IOS and Android.
To learn more about Fresco, please visit http://www.fresconews.com.
About Fresco
Fresco was founded in 2014 by John H. Meyer, a Thiel Fellow. The company provides a citizen-driven platform for breaking news content, empowering everyone to be their own reporter and thereby increasing the transparency of global events. Web: http://www.fresconews.com | Twitter: @fresconews | Facebook: https://www.facebook.com/fresconews/